Holidays, traditions, and food are intimately tied together. For a lot of us, it really isn't Christmas without Grandma's sugar cookies. Or that special sweet bread. Something that has had a place on our Christmas sideboard for generations. So my next week will be filled with vintage Christmas baking.
These classics compete every year with the latest new trendy cookie. Will you forgo Great Aunt Jenny's Russian Tea Cakes for some Christmas-themed macarons this year?
Much of my list of holiday baking comes from the Northern European roots of my family. Thing is, it CAN get a little difficult to find some of those traditional ingredients and equipment.
And don't forget to catch the podcast episode, where I go into a lot more tips and tricks for shopping for vintage Christmas baking supplies.
Come along on a little shopping trip with me.
The first thing I needed for my list of baking was some Swedish Pearl sugar. Which means a trip to my favorite little shop in Holland, Michigan – The Tin Ceiling.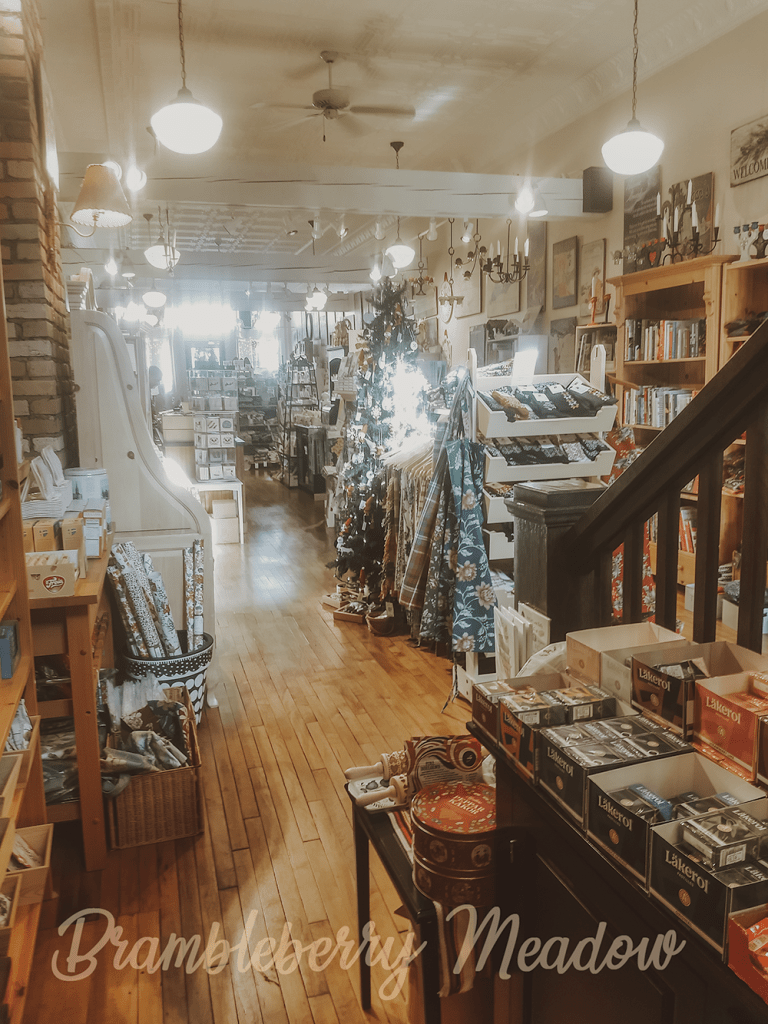 Don't be afraid to explore some unexpected places for things you need. The Tin Ceiling specializes in household goods, puzzles, books, and other homey things with a Scandinavian feel. It also has a whole corner devoted to imported Swedish foods. Everything from Daim bars (which are handy when I want to make the Daim cookies from one of my Scandikitchen books) to porridge rice, to lingonberry and cloudberry preserves. And, of course, Swedish pearl sugar. These are a must for vintage Christmas baking classics like Kringla and Dutch butter cookies.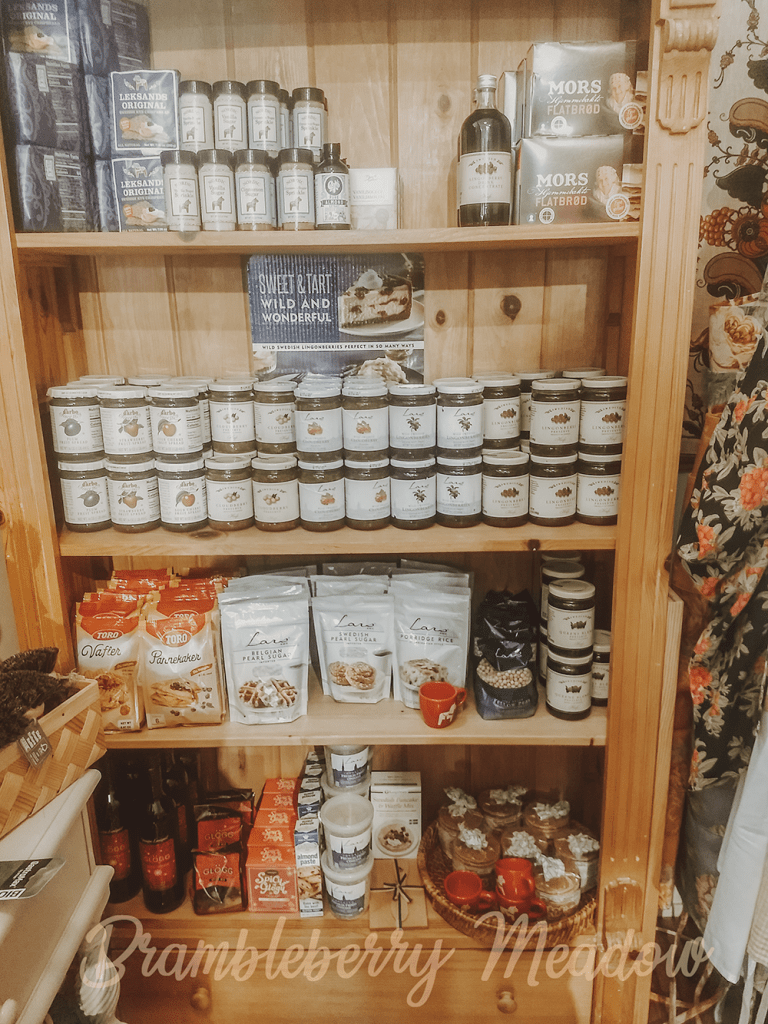 Next I stopped at a genuine gourmet/imported food store. Peter's Gourmet Market imports primarily Dutch foods, to sell to a community that has lots of first and second-generation immigrants. Not only can you get various mixes and condiments, but also ingredients. This trip, my shopping list included ginger syrup and bastard sugar (which I found in white, but not brown – it was sold out).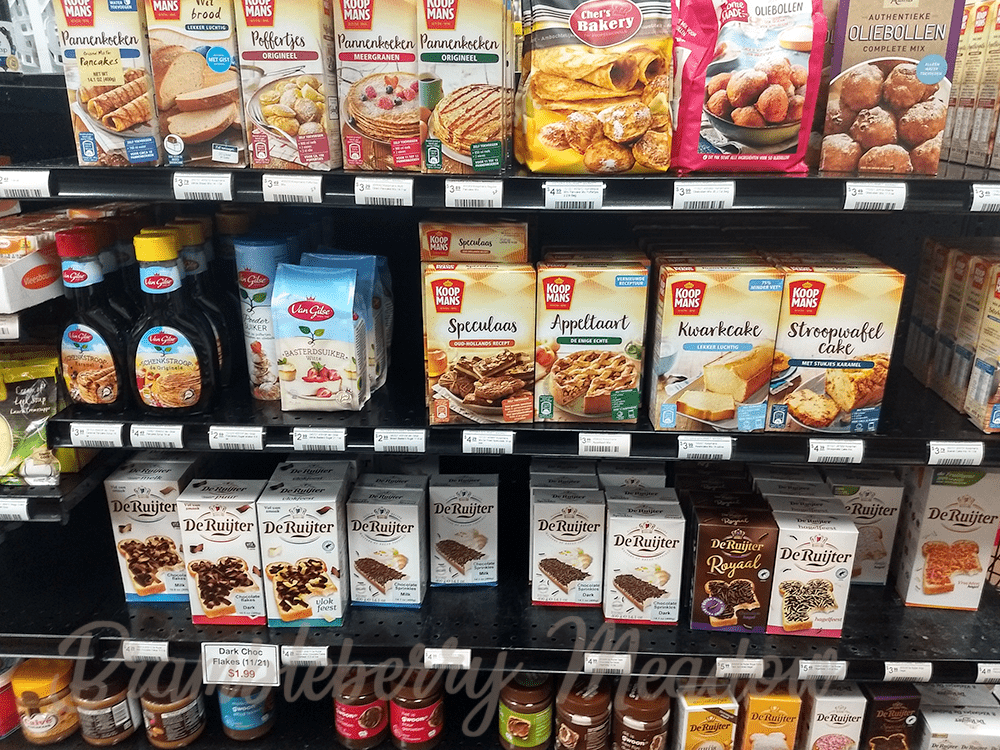 I did stop in at Nelis's Dutch Village shop, in the hopes of finding some light buckwheat flour. No such luck. But it is always fun to check out all the Delft, as well as the cookie molds. I have a few already, so I left these behind. Speculaas, or Dutch spice cookies, are another vintage Christmas baking tradition at my house. And, while Peter's does carry it, I usually make my own speculaas spice blend.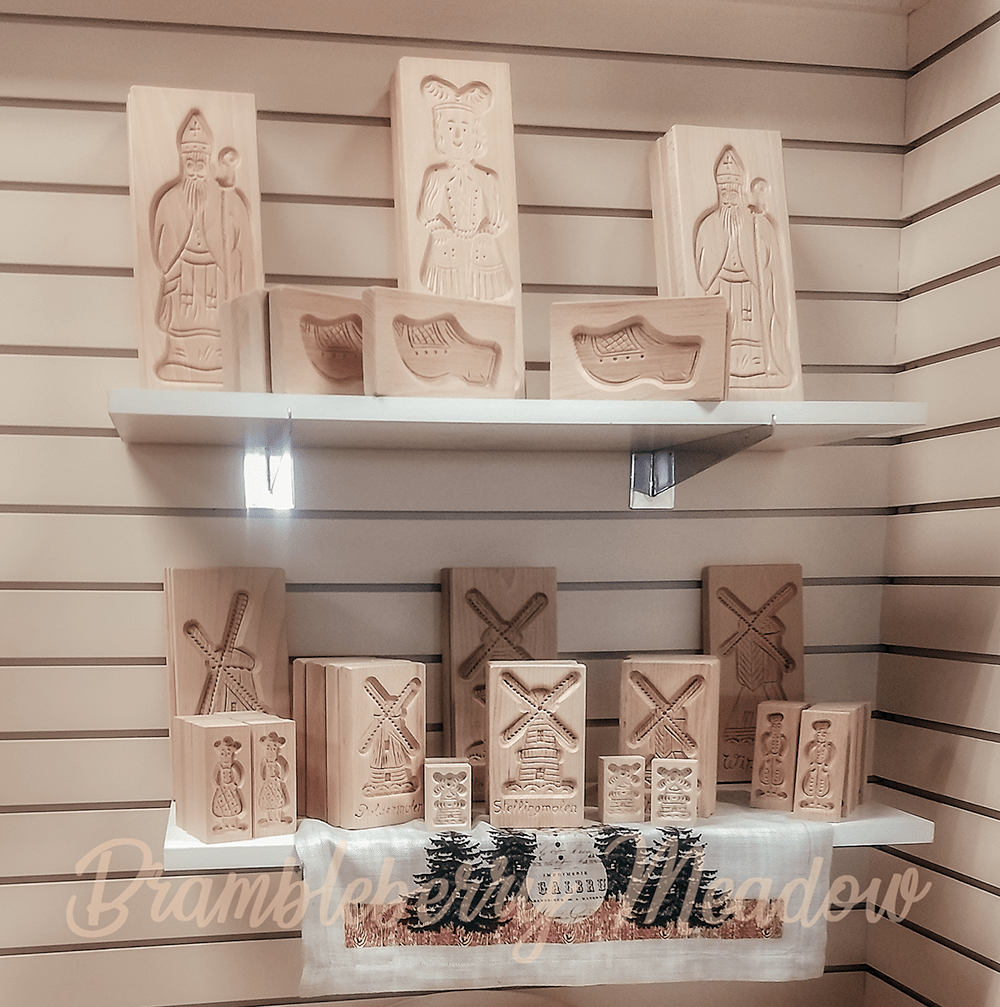 The final item on my list was a special type of pan for a traditional style of cake from Gronigen. It's the same style used to make English steamed puddings. Not something you find much today, but certainly a common vintage item. So I headed downtown to check out an antique store I'd never been in. It's pretty normal for me to go looking for a specific vintage item. It's a lot less normal for me to find it on the very first shopping trip, at the very first shop I check. But now I'm all set.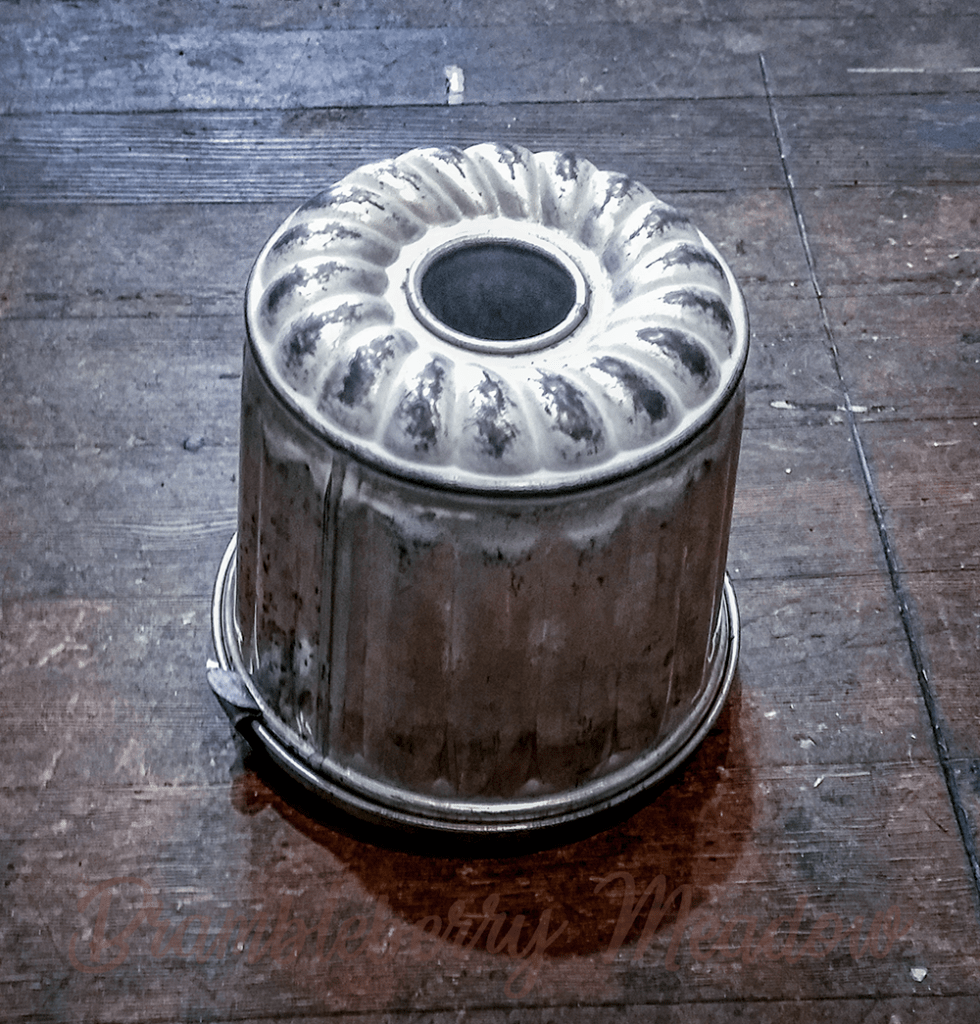 I do hope you're all ready for your vintage Christmas baking. I'm ready for mine. I have a list of classics, and a few new things to try. I'll leave you with a favorite. Locals also call Jan Hagel cookies Dutch Christmas cookies. Enjoy.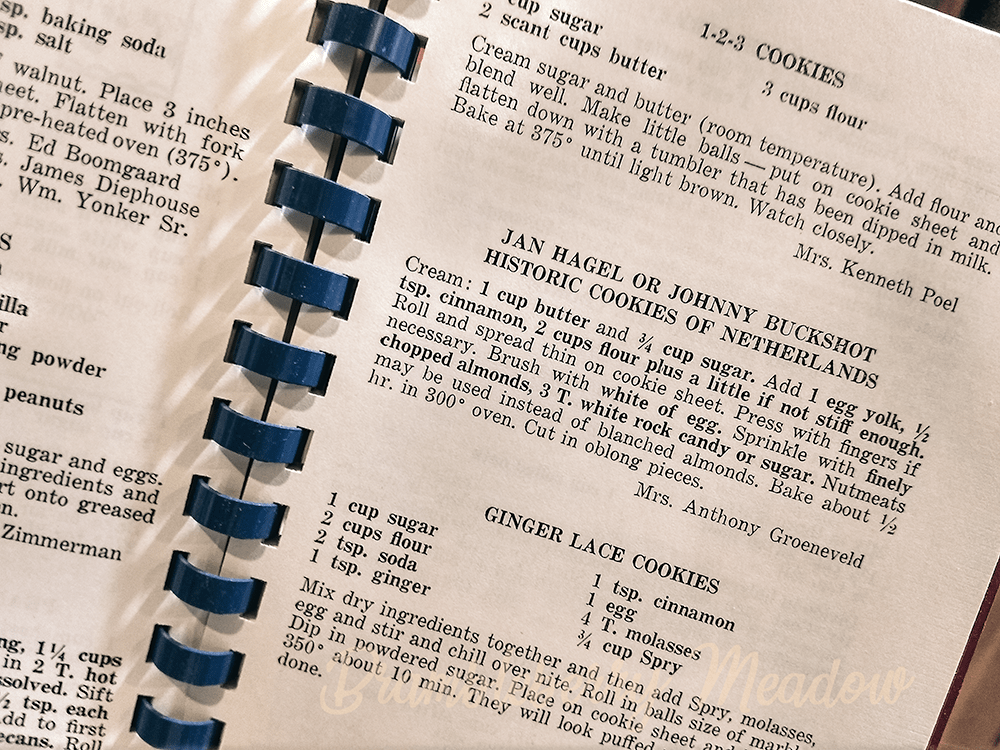 Pin this post: