Now that the land is ours, we can move on to other things.
First thing – the people need a place to live. We need a house. When we first decided to build, for whatever reason, both of us were thinking "Dutch Colonial." Stylish, classic, and not as common as the more ubiquitous "modern farmhouse" – whatever that means. But (strange as this concept is to some people) the style of a house has some influence over its layout, and how it "lives." A Colonial, of any flavor, is a somewhat formal home. And, if we're to be honest, we aren't formal people.
French country was probably still too formal. The newer "farmhouse" style a bit impractical. But happening on the Swedish country house brought us much nearer to the mark.
We went through a couple architects before finding someone who had time for us in his schedule, worked into the budget we had for building, and was willing to take it on. At that, I'm not sure we'd really said "Swedish farm house" at the outset, as that sort of developed as a larger envelope for a working farm house style home as we went.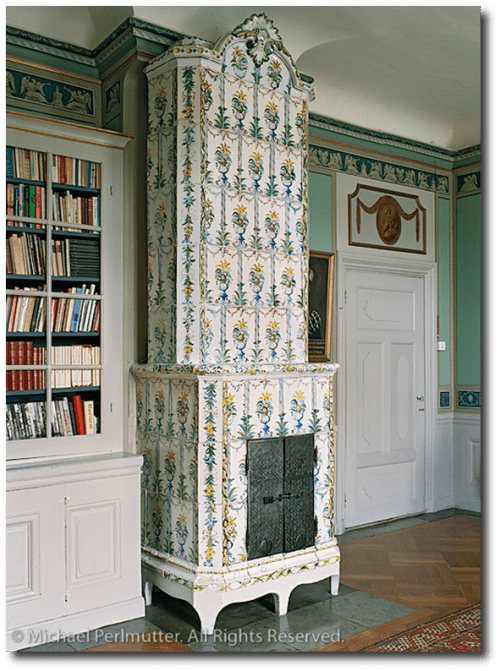 Now, when I was first contemplating building a house, I was trying very hard to get away from the current uber-trendy "modern farmhouse." It's a nice enough decor style, but it isn't "me". And a lot of the trends are both impractical and likely to become very quickly dated. I started skewing my search terms to more historical style in order to avoid the trends. And, in so doing, found and fell in love with the Swedish Tile Stove.
It's worth going to visit Meranda at swedishfurniture.com for more information. She has an excellent post on these beauties, also known as kakelugn, here. The short version is that these clever masonry heaters can be fired twice a day and kick out heat over the entire 24 hours – all while remaining cool enough to touch on the exterior. This Autism Spectrum momma loved that idea. The come in a variety of shapes and a host of colors. Some plain white, some hand painted, some glazed in all sorts of colors.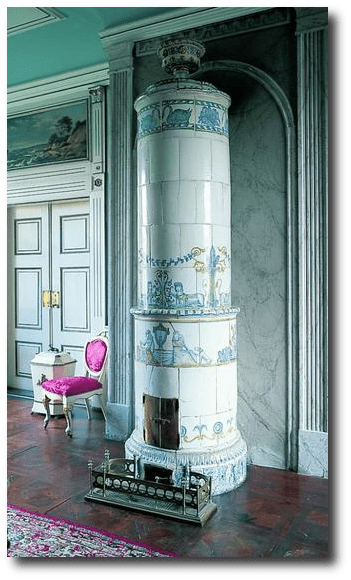 They are, however, rather rare birds in the United States. A small smattering of them exist in Minnesota, to include NINE at the Swedish Institute in the Twin Cities. But, for my purposes acquiring one meant having the silly (heavy!) thing imported and then rebuilt. I went so far as to get a couple of quotes on the process that ranged in the $20-25,000 zone. Ouch. I gave up on the idea as cost prohibitive.
Then, one frosty morning, just after we'd had our first schematic come back from the architect (and had to send him back to the drawing board when it was about 1000 sq ft too big and way out of our budget), I talked my husband into a trip to Pitsch's Salvage in Grand Rapids. Part of my vision for the house is to use enough vintage tidbits and styling to make it LOOK like it's maybe been there for a long time and is just very well cared for. So I went in seeking some glass door knobs, other hardware, or maybe a bit of millwork that could be repurposed. And we found this: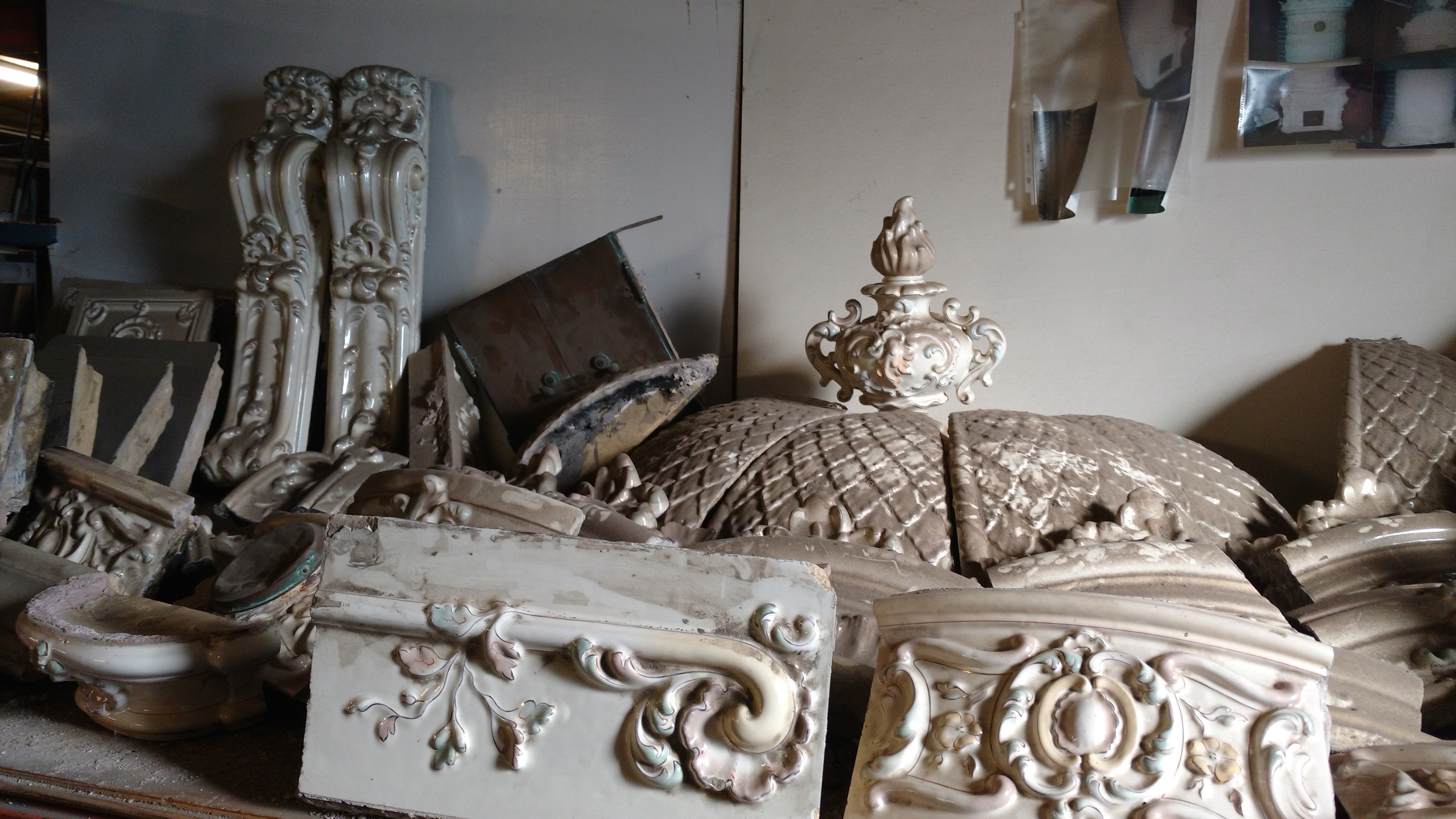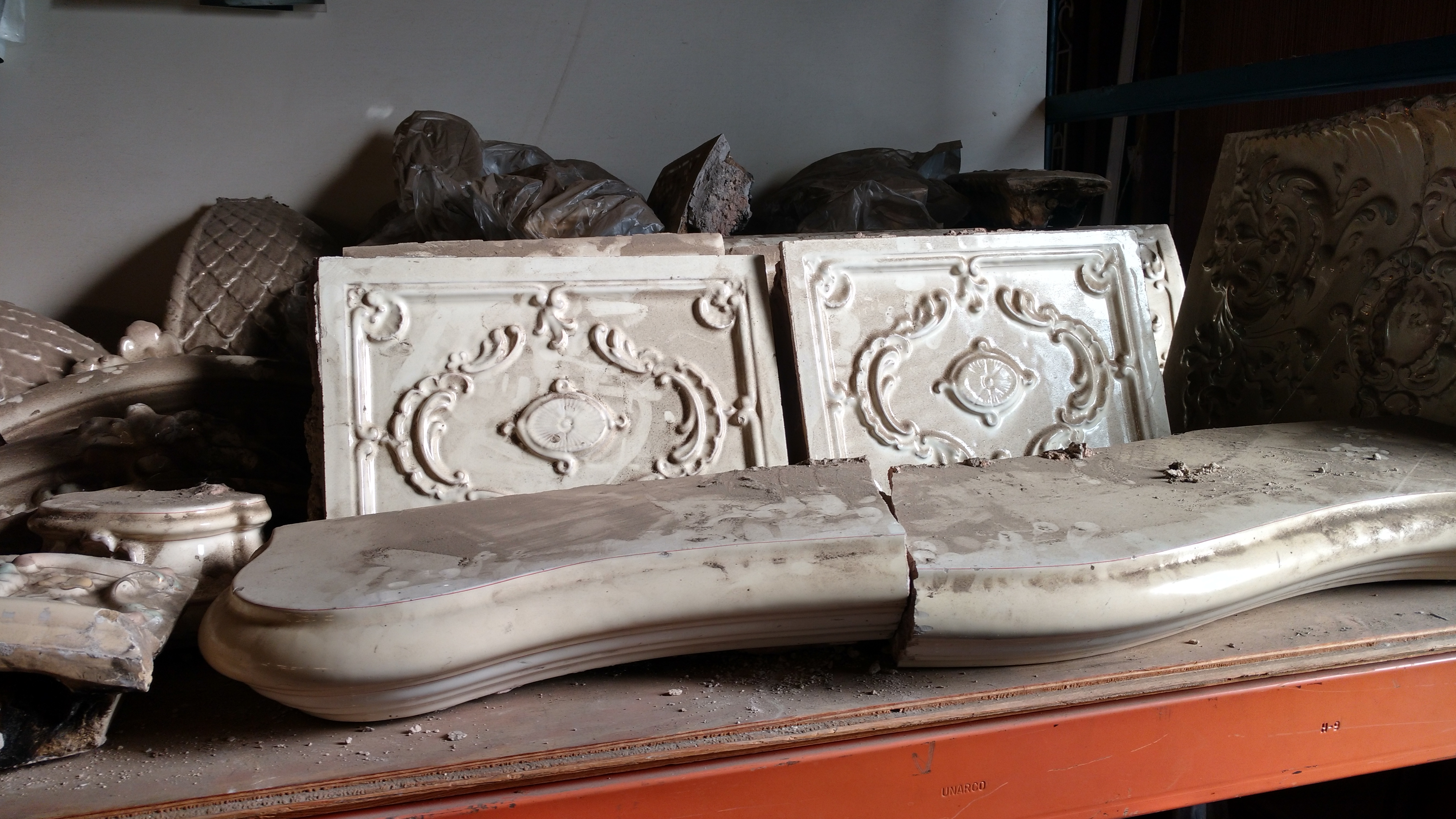 Yes, my ducklings – that is a genuine kakelugn, in pieces, gathering dust. Lots and lots of dust. According to the young man minding the shop, it had been there for at least 10 years. (This started as, "as long as I can remember," – being part of the Pitsch clan, this meant he remembered it sitting there even when he was a small boy. An eternity, given that he was probably 18 or 19? 😉 ) We managed to negotiate a deal for it, aided by two things. First, we were the first people who'd known what it even WAS. Second, my boss is related to the owner of the salvage yard. And likes to make deals. So away we went with the stove. In 4 trips. Because there are a lot of pieces – that are all both fragile AND heavy.
We were also given a picture of the stove in its last incarnation: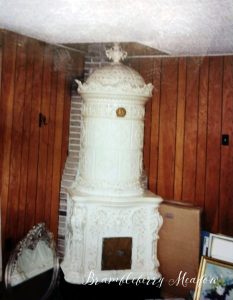 This little stove also has a story. There was a gentleman by the name of Ralph Hauenstein, a local philanthropist and war hero. I'll let you go read about him, and his time with Project Ultra here. According to the salvage yard, the stove had been a gift to Mr. Hauenstein from the Swedish Ambassador, in recognition of his work during the war. The photo above was taken of the stove at his lake cottage, before it was torn down.
In fact, the stove turns out to be… not so little. I do believe that in the photo, it was installed without a whole course of tiles in the center – probably because it is already too tall for the space. Luckily, I have also found a gentleman who is both experience at tile restoration and masonry project as well as fascinated by the stove. He's busy cleaning up the pieces and getting it ready to rebuild.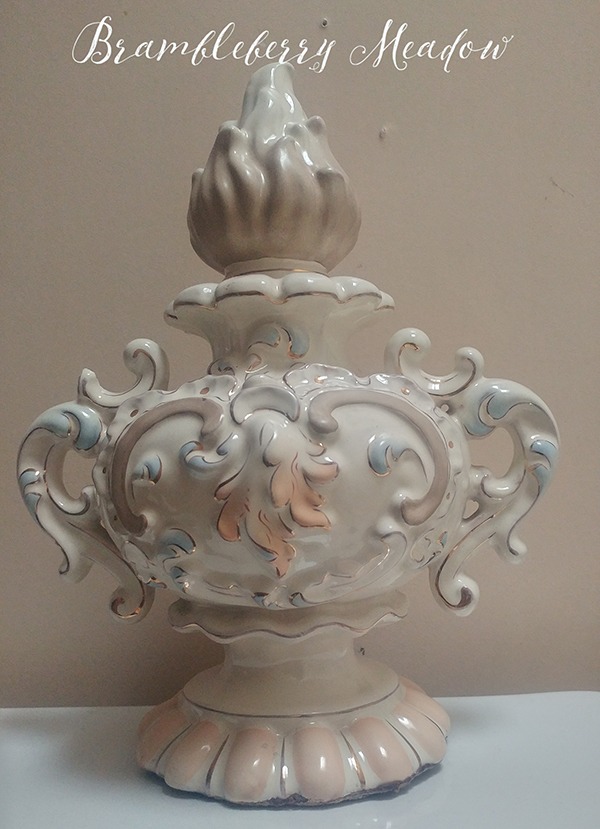 It's hand painted, with real gold accents. The tile restoration artist (because that's what he is) has even managed to match the glaze in order to repair some of the chipped pieces.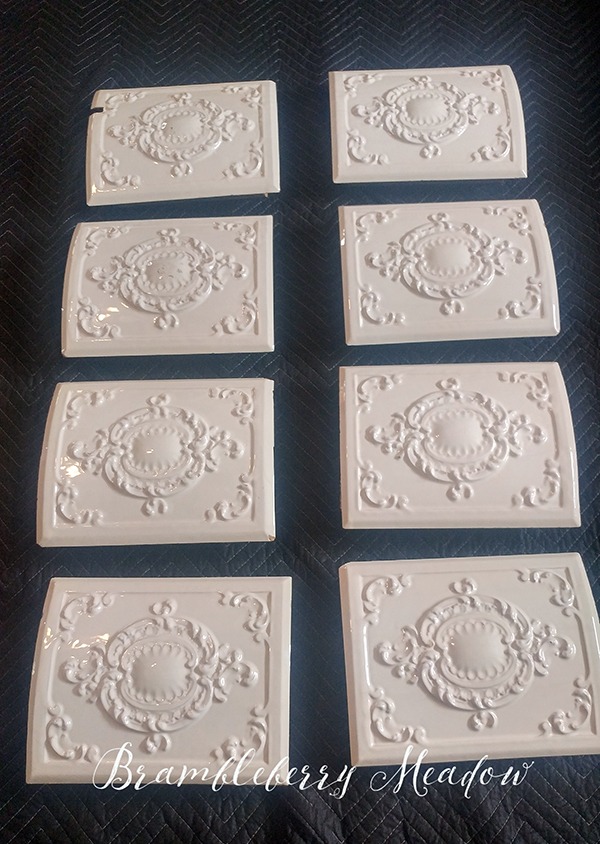 This was the final cue that we should design the house as a Swedish Country House – something light, bright, cheery and cozy. The tile stove will anchor the main living area. Now – 9,999,999 other decisions to make!