Sweet-and-Salty Spiced Homemade Granola
Homemade granola is a simple treat to make. And you can customize it to fit what you've got, and what your family likes. This version is gluten-free, and reminds me of the spiced nuts available in the Christmas market. I don't often use the convection feature on my oven, because it tends to dry out some baked goods. For this, though, that's actually a plus. Use it if you have that feature, and if you don't, just increase the baking time a little.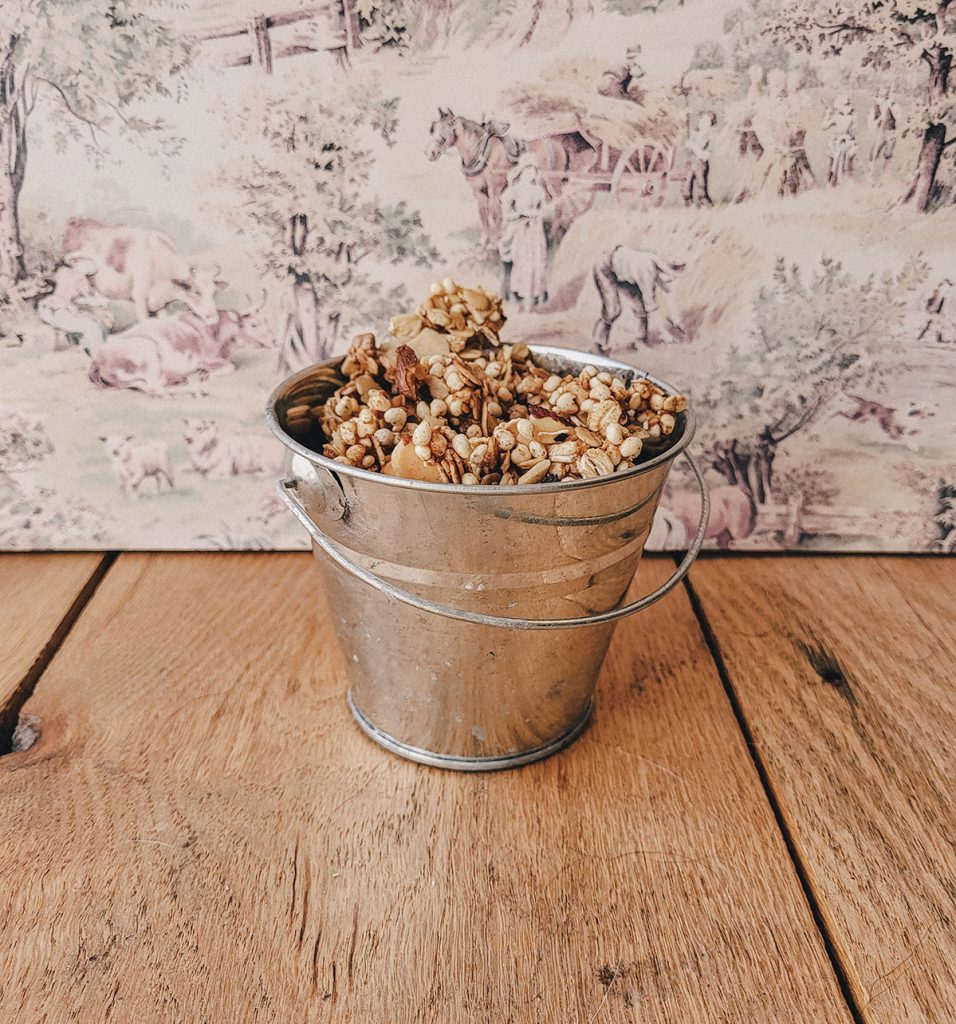 Puffed millet cereal lightens this up more than traditional granola, and you can use a sprinkle of whatever "fancy" salt you have around. Sea salt or pink Himalayan is fine. I used some black pyramid, just because it was handy. A smoked salt would be tasty, too. You can even try stirring some of this homemade granola into some homemade skyr for a quick and easy breakfast, that won't stick to your mouth quite as much as overnight oats.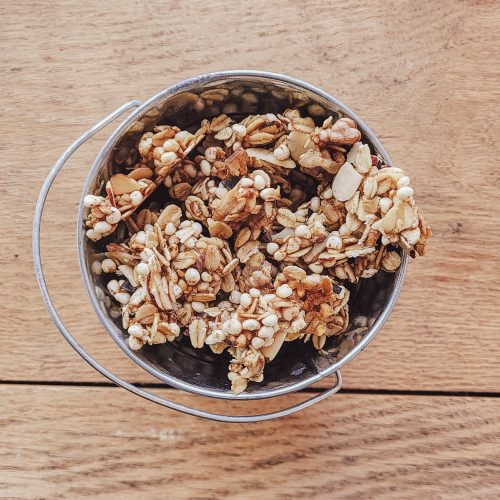 Sweet-and-Salty Spiced Granola
Cinnamon-vanilla granola with a salty/sweet twist
Ingredients
Dry Ingredients
2

c

Rolled Oats

Gluten-free, if desired

1

c

Puffed Millet

½

c

Sliced Almonds

½

c

Chopped Walnuts

1

tsp

Ground Cinnamon
Wet Ingredients
¼

c

Coconut Oil

¼

c

Brown Sugar

2

Tbsp

Honey

1

tsp

Vanilla Extract
Topping
Sea Salt, Himalayan Salt, or other specialty Salt
Instructions
Preheat oven to 350 F. Turn on convection, if available

In a large bowl, mix together oats, millet, nuts, and cinnamon. Set aside

In a small sauce pan, combine coconut oil, honey, and brown sugar. Heat until the sugar is dissolved, but be careful not to allow it to get over a simmer, or the sugar may seize. Remove from heat and stir in vanilla.

All the sugar/oil mixture to cool slightly, then pour over the dry ingredients. Stir until well combined. Spread on a baking sheet lined with parchment. Sprinkle with salt, to taste. Bake for 25-30 minutes, until golden brown.

Allow the granola to cool on the baking sheet for 30 minutes. Break into chunks and store in an airtight container.