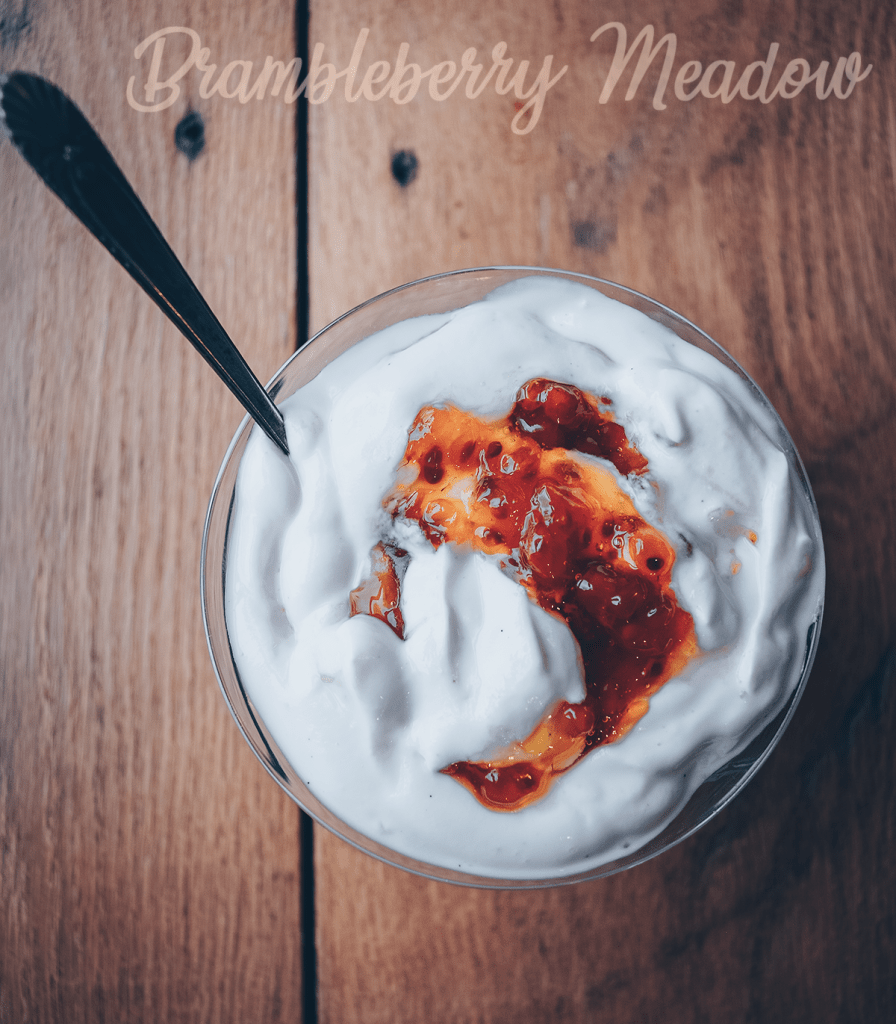 Skyr is one of those lovely cultured dairy products that starts out of necessity and becomes something really special. Traditionally, homemade skyr turned skim milk back into a creamy breakfast food that was high in protein. Like Greek yogurt, it's a strained product. But unlike other yogurts, it uses rennet to set the curd, so it's something between a fresh cheese and a real yogurt.
You can buy skyr at the grocery store. Or, at least, you could. The local shops here have stopped carrying Siggi's altogether, and the selection of Icelandic Provisions skyr has become limited, when it is stocked at all.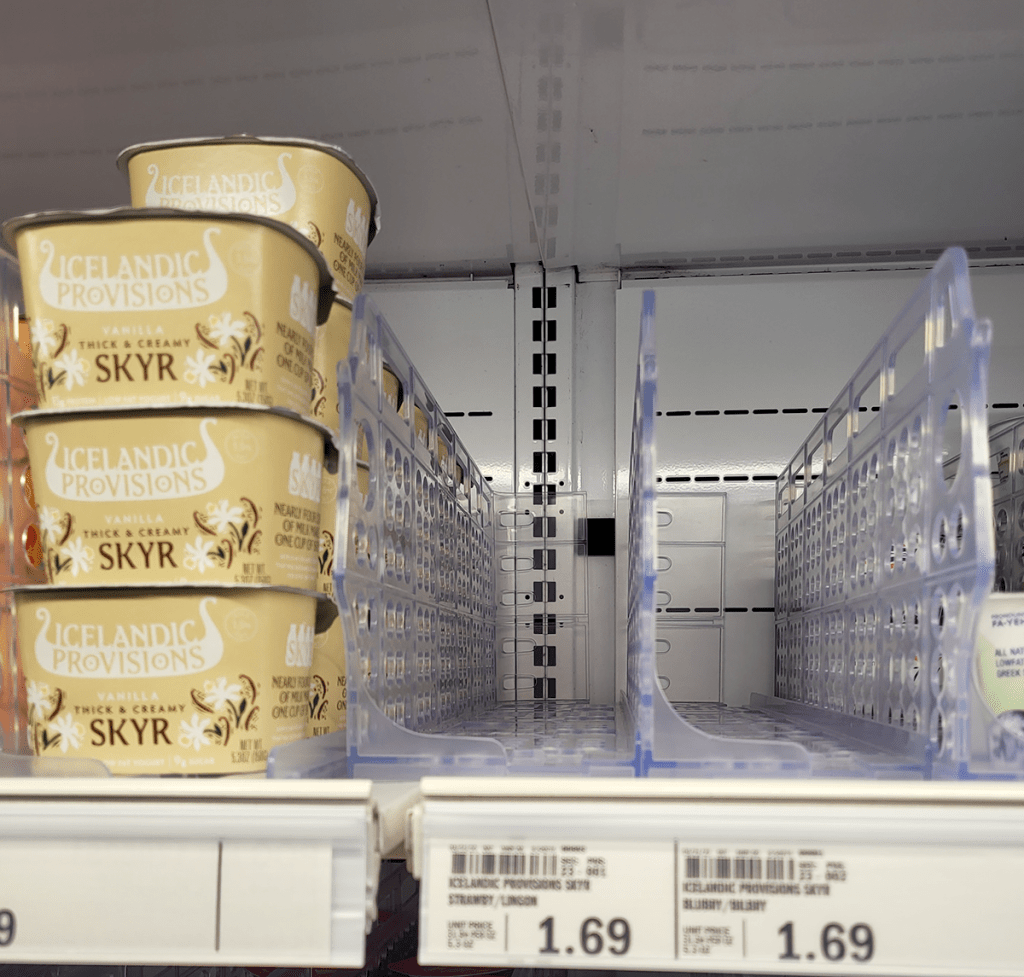 I finally gave up, and decided to try homemade skyr.
While skyr is a mesophilic culture – meaning you can simply allow it to ferment on the countertop – the rennet sets better with heat. And I'm lazy, so my version involves the use of my Instapot. I got my culture from Positively Probiotic. You CAN use their Ropey Skyr culture for this recipe – but it probably won't rope, because we're going to blend the final product.
I did find that the end result was a bit of a "loaves and fishes" effect. I started with 1 gallon of milk, and ended up with well over 2 quarts of whey and a generous 2 quarts of finished skyr. I'm not complaining, mind.
Make sure to keep following the series for some recipes using both skyr and whey. And sign up for my E-mail list, because you never know when I might think up a few more!
You will need:
1 gallon of milk (skim or 1%)
1/4 c. of skyr mother culture
liquid rennet
Instapot, with yogurt setting
cheesecloth and colander
honey and flavorings if you want them
You CAN make this recipe without the Instapot, but it will require more supervision on your pot.
Pour the entire gallon of milk into your Instapot. Press the yogurt button, and set it to "boil." Allow it to cycle. This heats your milk to about 180 degrees, which will help denature the proteins. It doesn't actually "boil" the milk.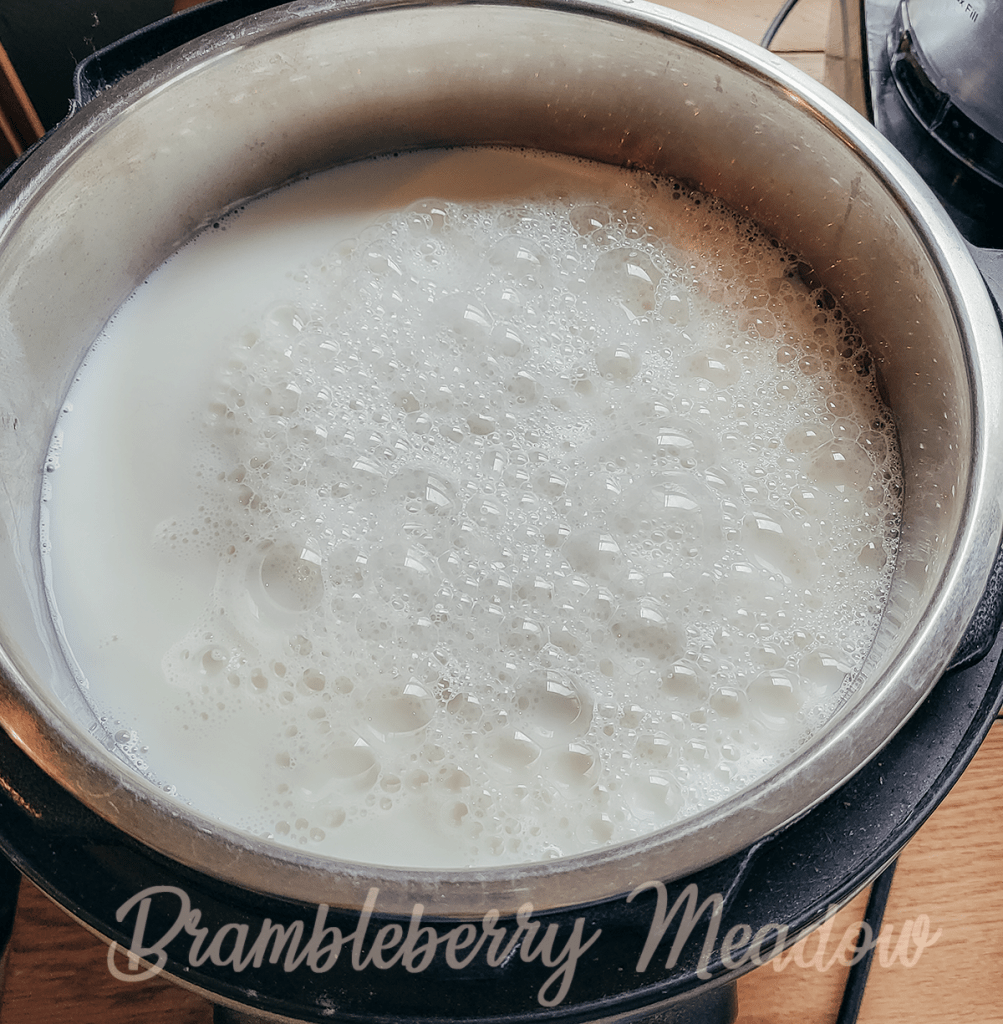 Remove the pot from your Instapot and allow to cool on a wire rack until the milk reaches about 110 F. You can speed this with a cold water bath in the sink, if you're in a hurry.
Place your mother culture in a small bowl. Whish in about a cup of the warm milk, then return the mixture to the pot, whisking thoroughly, without scraping the bottom of the pot. (some of your milk will have scalded to the bottom of the pot. That's OK, but don't scrape it off or you'll get lumps in your skyr)
Mix 7 drops of liquid rennet into a scant 1/4 c. of cool water. Add this to the pot as well, whisking thoroughly again.
Return the pot to the Instapot, lock the lid, and press the yogurt button again until it reads "low." Set the timer for 5 hours.
When the pot has finished cycling, remove the pot and place the entire thing in the refrigerator overnight.
Once it has thoroughly chilled and set, scoop the skyr into a collander lined with cheesecloth, set over a large bowl. Allow to drain the refrigerator several hours. You will now have a much firmer product: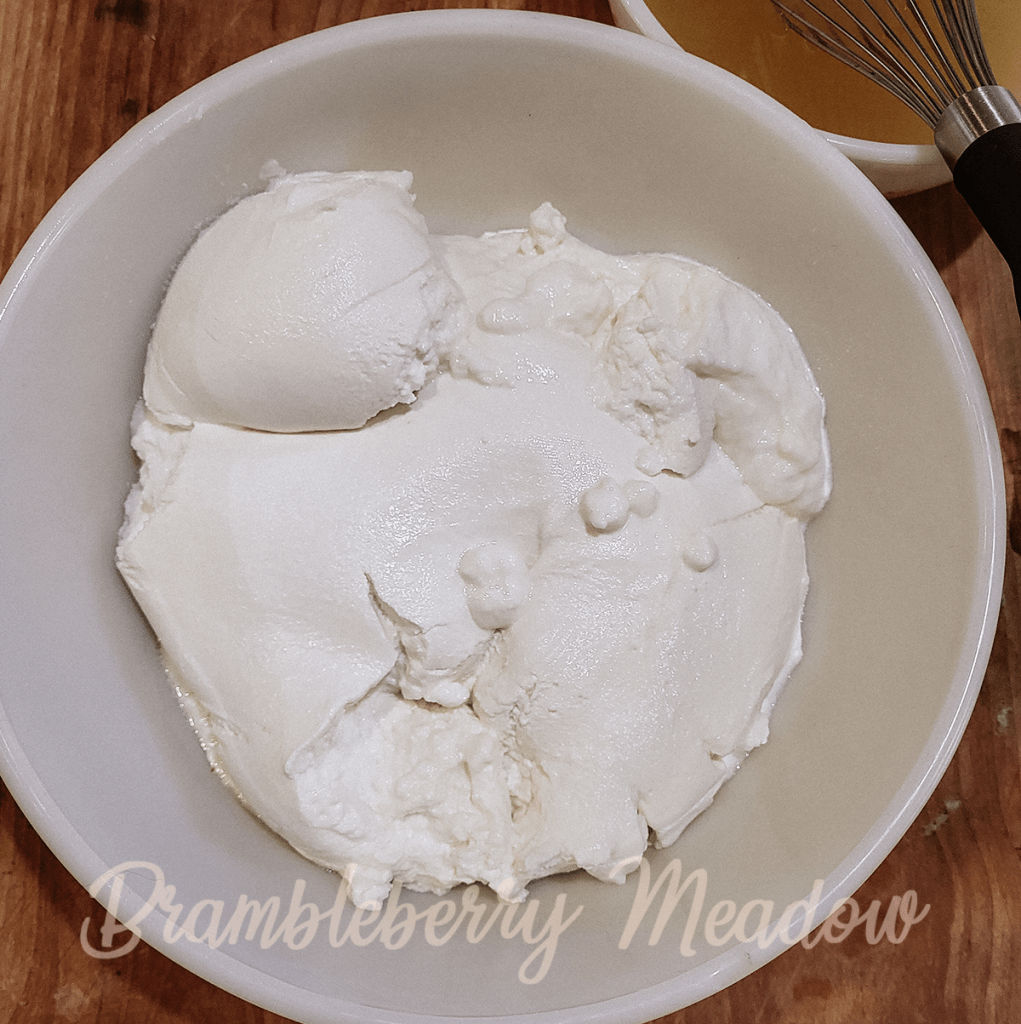 Beat the skyr with a hand mixer or wooden spoon until it is smooth and creamy. At this point, you can flavor your skyr, if you would like. I split this batch, leaving half of it plain and mixing the other quart with about 1/2 c. of honey, 1 tsp. of vanilla paste, and 1/2 tsp of almond extract. This makes a nice vanilla/almond base, ready to stir in a spoonful of fresh fruit or preserves.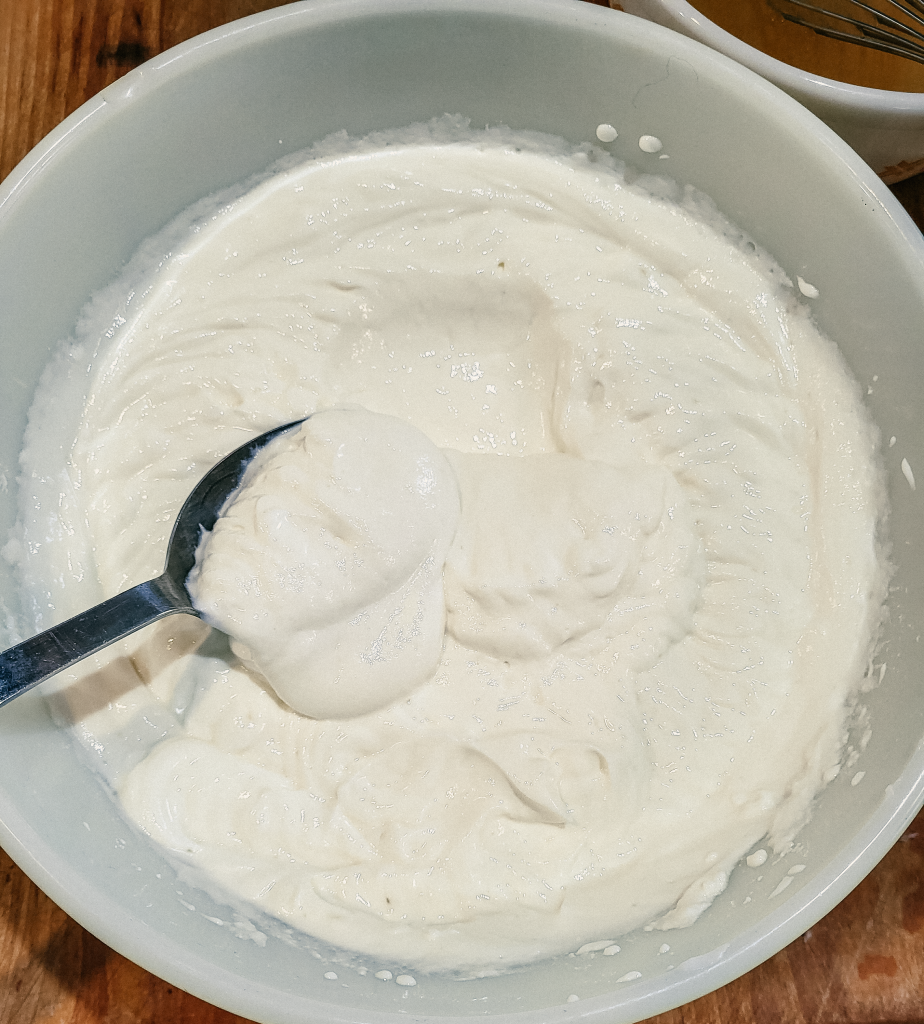 So, there you are. A delicious batch of creamy Icelandic homemade skyr. With leftover whey that you can use in baking, to ferment some berries, or simply feed to chickens and pigs if you're currently overwhelmed.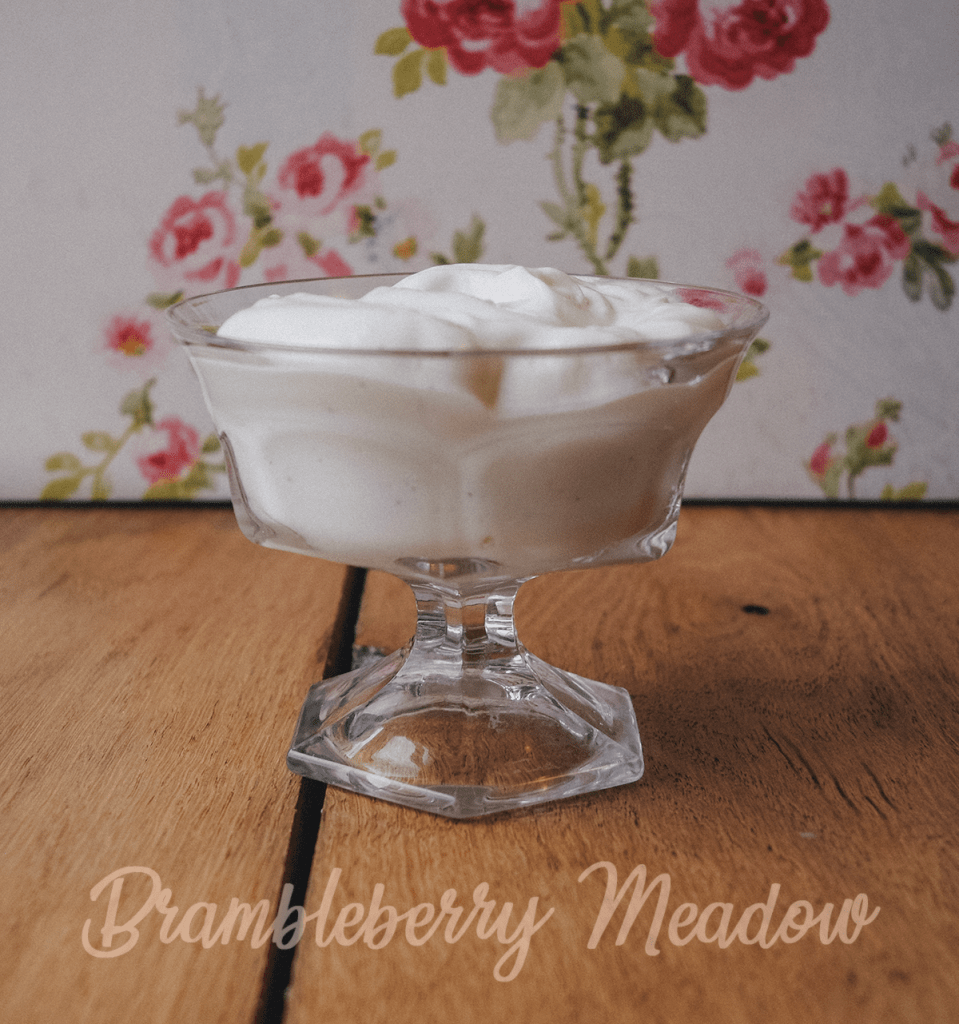 If you don't have an Instapot, or don't have a yogurt setting on yours, it's still easy to do. Heat your milk on the stove in a large pot or in a slow cooker on the low setting. When it reaches 180 F, turn off the heat, and cool as above. After you've added your culture and rennet, cover the pot and wrap it in a towel, then tuck it in a cooler for 5 hours. Proceed with the rest of the recipe.