Pulla – Finnish Easter Bread
We interrupt our series on making and using cultured dairy at home for this holiday special recipe. Pulla is a cardamom-scented sweet bread from Finland. This version is all dressed up for Easter, with extra icing and some pastel sprinkles.
If you've ever made challah, you can use any of the same shaping/braiding methods you're familiar with for THAT special bread. I used a simple three-strand braid for mine. In hindsight, a four-strand braid might have given a little more even top. Although that would have meant less space for the icing to pool. This is an excellent video on different braids.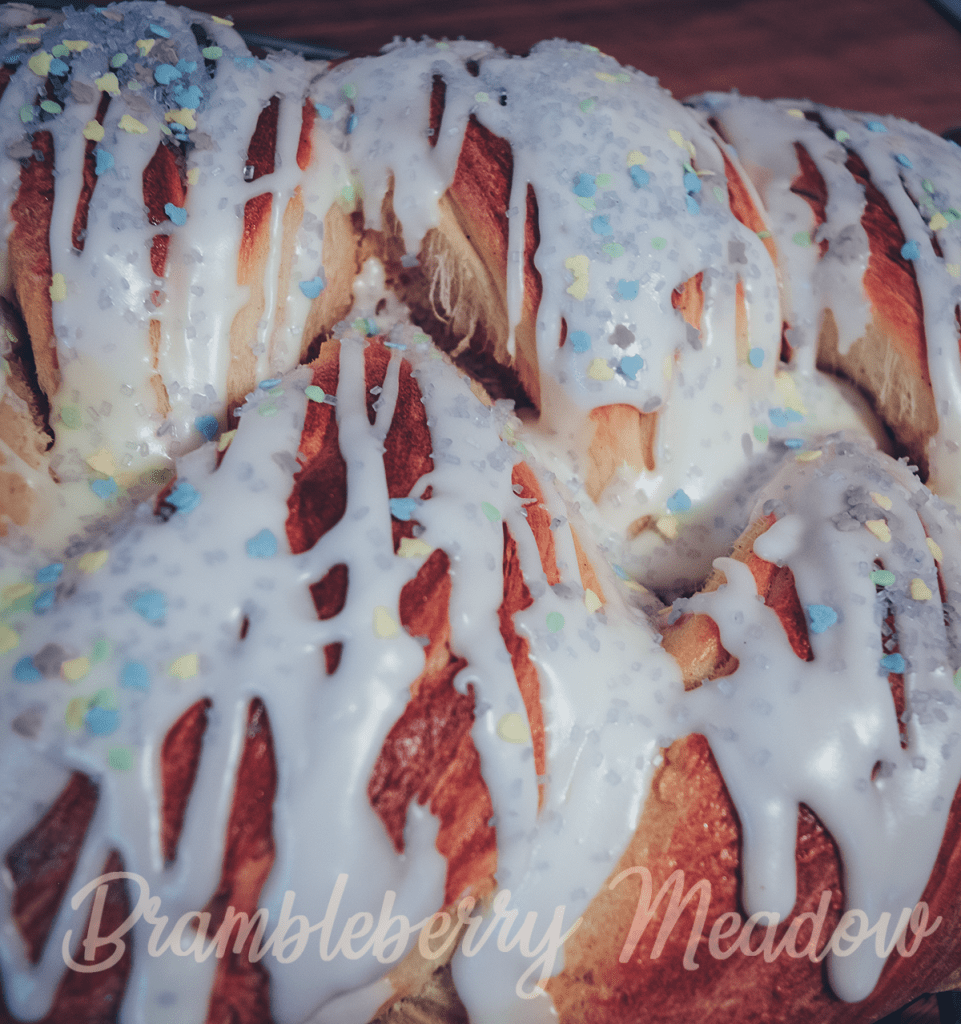 Try to find green cardamom for this recipe. It's a little different from the more common black cardamom, but is closer to the original.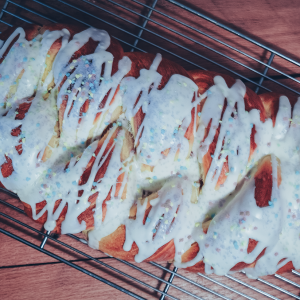 Pulla – Finnish Easter Bread
Ingredients
Dough
2

c

milk, scalded

7

g

active dry yeast

2 ¼ tsp, or 1 packet

170

g

honey

½ c

6

g

kosher salt

1 tsp

1

tsp

ground cardamom

4

eggs

1050-1175

g

AP flour

about 9 cups

113

g

unsalted butter, melted

½ c

1

egg, beaten
Icing
28

g

butter

2 Tbsp

300

g

powdered sugar

2½ c

2-4

Tbsp

milk

½

tsp

almond extract
Instructions
Bread
Scald the milk and allow to cool to lukewarm.

Place about 375 g (3 cups) of flour in the bowl of a stand mixer fitted with the paddle attachment. Add the salt, yeast, and cardamom. Mix slightly. Pour in the milk, honey, and melted butter. Then beat in the eggs, one at a time.

Begin to add the remaining flour, one cup at a time, changing to the dough hook when the dough is too thick for the paddle. Once a stiff dough is formed, remove the hook, and cover the bowl with plastic wrap for 15 minutes.

Knead the dough (with the mixer or on the counter) until smooth and elastic. Place in an oiled bowl, turning once to cover, and allow to rise for about an hour. Punch down, and allow to rise again for another 30 minutes.

Punch down again, and divide the dough into three equal pieces. Form each into a long log, then braid together. Transfer to a parchment-paper lined baking sheet, mist with cooking spray, and allow to rise another 20 minutes.

While bread is on its last rise, preheat the oven to 400 F.

Brush the top of the bread liberally with beaten egg, and bake for 25-30 minutes. Finished bread will be glossy and golden brown. Cool on a wire rack.
Icing
Melt the butter. If using unsalted butter, add a small pinch of kosher salt. Stir in about a cup of the powdered sugar. Add the almond extract, and 1 Tbsp of milk. Stir well.

Continue alternating powdered sugar and milk until all the sugar is incorporated and icing is drizzling consistency. Add the milk in very small amounts, as the icing can get too thin very easily.

Drizzle over bread and add sprinkles if desired.
This recipe actually makes a very large loaf. Place it diagonally on a sheet pan, and expect it to take up most of the area. But it's a great breakfast or snack bread, especially warmed up with just a bit of cultured butter.
There is something about Northern European culture in general that associates sweet breads with holidays. Which might be why having a batch of dough rising on a sunny table under a clean tea towel, in my Grandmother's Pyrex bowl, is both nostalgic and comforting.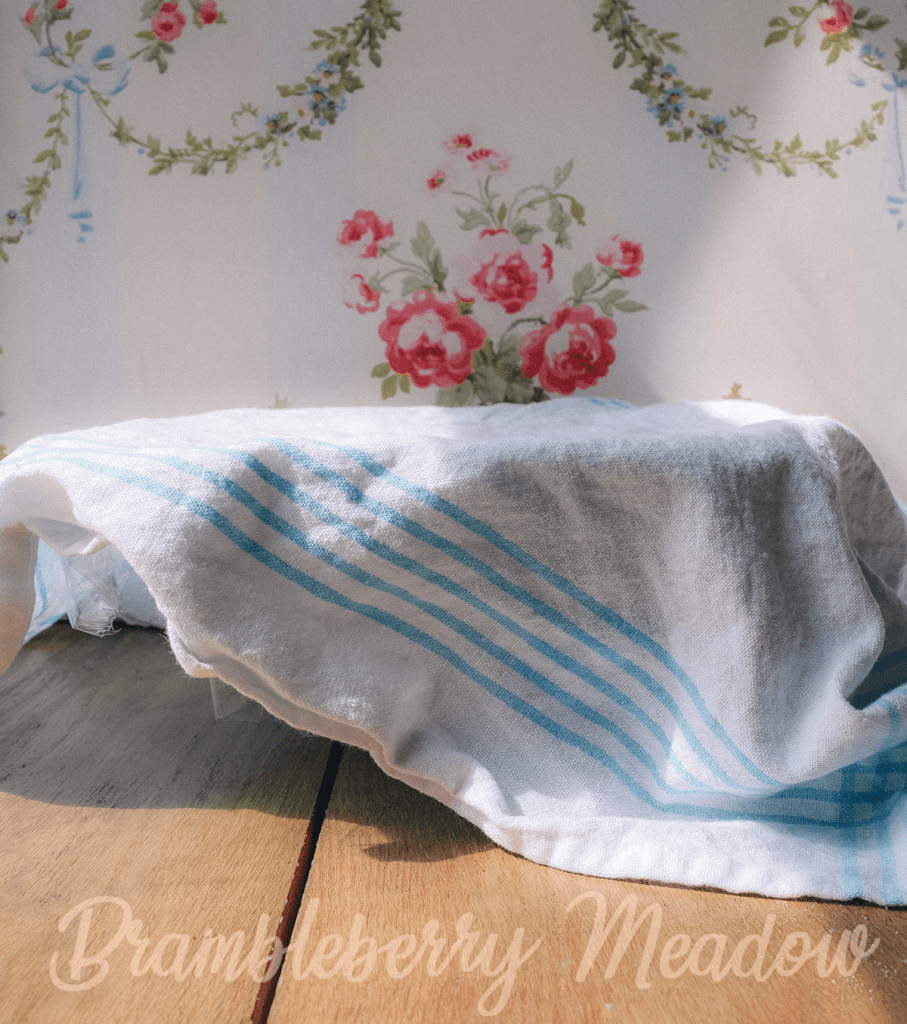 Make a loaf for your Easter guests. Nibbling on a loaf of Pulla will keep everyone satisfied until dinner is ready!