This week, I'm setting down my ranty pen to share another recipe. The weekend sort of got away from me, what with making a pie for my husband to celebrate our anniversary and also putting up a batch of rhubarb jelly. More on that, later. Hopefully. In the meantime, I give you the quick and easy biscuit I use whenever I want to make a batch of shortcakes. They go with any fruit and are best served warm, with whipped cream or ice cream.
You CAN also use the same recipe for savory applications. Just reduce the sugar to 1 Tbsp, and leave off the sparkle sugar and flavor extracts.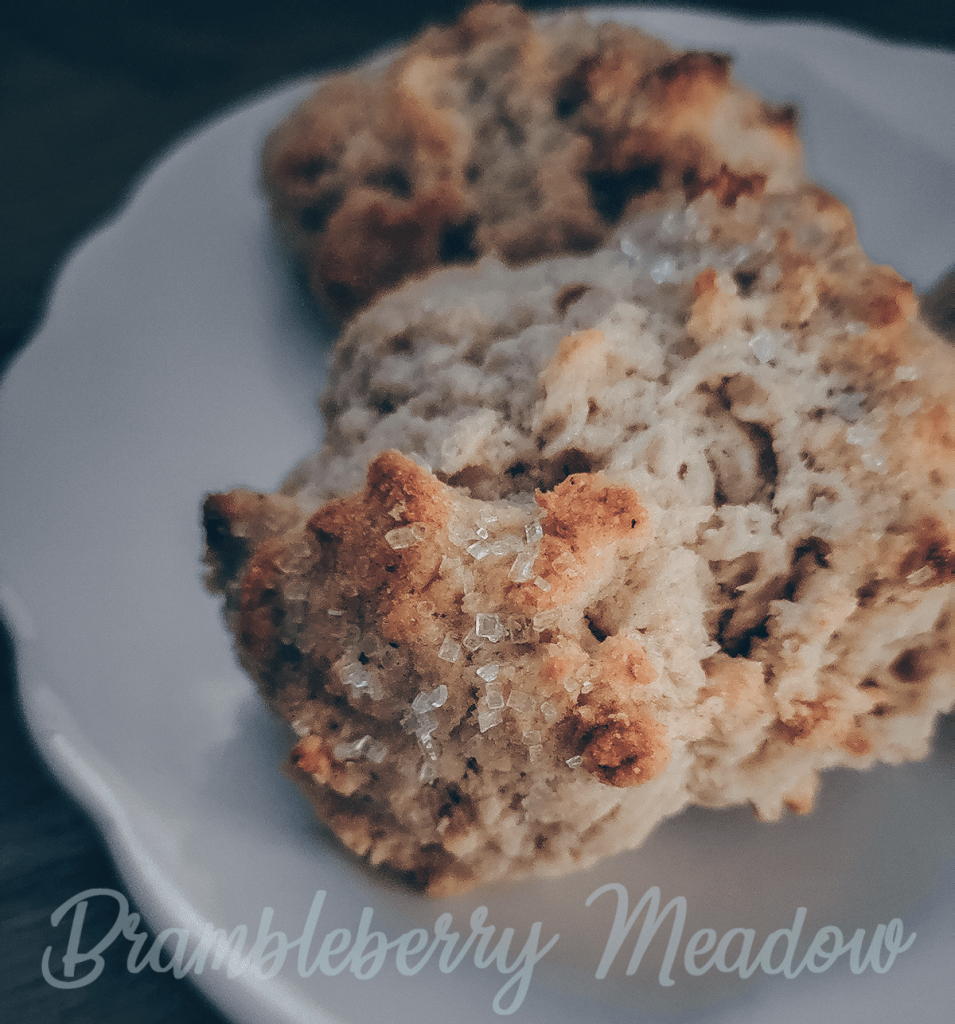 They're best eaten the day they're made, although you can warm them back up in the oven for a few minutes if you have any left the following day.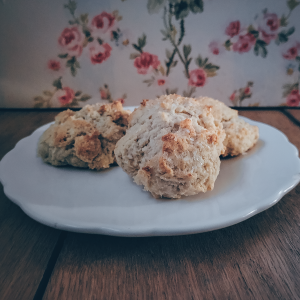 Cream Biscuits
Ingredients
250

g

AP flour

2 c

2½

tsp

baking powder

½

tsp

kosher salt

50

g

sugar

¼ c.

1½

c

cream

1

tsp

vanilla extract

½

tsp

almond extract

Sparkle sugar, for topping
Instructions
Preheat oven to 400F. Line a baking sheet with parchment paper

Combine flour, baking powder, salt, and sugar in a medium mixing bowl.

Stir the extracts into the cream, then add to the dry ingredient and mix with a fork until just combined.

Scoop dough with an ice cream scoop or food disher, and place onto the prepared baking sheet. Flatten slightly with the bottom of a drinking glass dipped in flour if desired. Sprinkle with sparkle sugar.

Bake 12-15 minutes, or until lightly browned.
And there you are. Cream biscuits to go with fresh strawberries. Or cherries. Or blueberries. Or blackberries. Or… you get the idea. Rinse your fruit, combine with sugar to taste, and allow to macerate until the sugar is dissolved.
The sparkle sugar adds a bit of crunch but can be replaced with granulated sugar or omitted entirely.
The early Summer profusion of berries is starting to get the better of me, so quick desserts like this are useful. It also converts easily to a gluten-free version simply by substituting a GF AP flour, like Cup4Cup.