This weekend had its ups and downs. And one of the best things that helps keep my family on an even keel is routine. Which means homemade bread, that I make once a week. This Honey Whey bread is a delicious, soft white sandwich bread. For the liquid, I tend to use whatever I have handy that week. Sometimes it's whey, from draining skyr or another type of yogurt. Other times it's actual buttermilk (left over from making butter). And if I don't have either or don't have enough of either, I can always make up the difference with a little cultured buttermilk.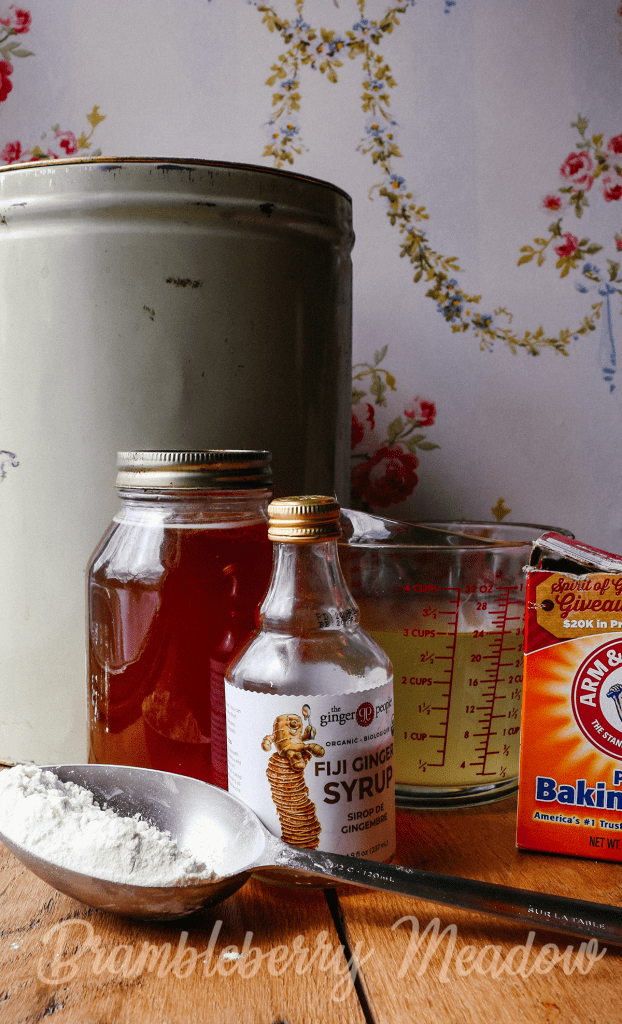 This is my own variation of a popular recipe, but I find that it works best when baked at a lower temperature for a bit longer than most other directions will call for. Somewhere along the line, the idea got started that bread needs to be baked at a very high temperature. It really doesn't. And turning down the oven a bit gives it a chance to develop better oven spring.
Give this recipe a try, and let me know what you think.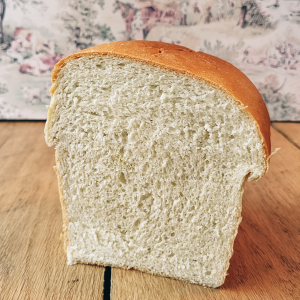 Honey Whey Sandwich Bread
Soft White Sandwich Bread
Ingredients
950-1100

g

AP flour

About 7½ – 9 c.

9

g

Active Dry Yeast

1 Tbsp

6

g

kosher salt

1 tsp

6

g

baking soda

1 tsp

170

g

honey

½ c

1

Tbsp

ginger syrup

or 1 pinch powdered ginger

85

g

unsalted butter, melted

6 Tbsp

3

c

whey, warmed to around 110 F

buttermilk may be substituted
Instructions
Place about 850 g flour, salt, yeast, and baking soda in the bowl of a stand mixer. Add the whey, ginger syrup, and butter. Mix until a smooth, shaggy dough comes together.

Add additional flour, about 75 g or so at a time, until the dough comes together and pulls away from the sides of the bowl. Knead in the mixer about 5-7 minutes, until dough becomes smooth and elastic. Or turn out onto a lightly floured surface and knead by hand about 10-15 minutes.

Place dough in an oiled bowl, turning once to cover, and allow to rise in a warm place for about 60 minutes, or until doubled in size.

Divide dough into three equal portions and shape into loaves. Place each loaf into a greased, 9"x5" loaf pan. Spray the tops lightly with cooking spray, cover with a clean towel and allow to rise for about 45 minutes, or until the top of the dough is about an inch above the sides

Bake for 35-40 minutes, or until tops are deep golden and an internal temperature of 190 F has been reached. Turn loaves out onto a cooling rack, and coat tops with butter.
I'm assuming that you're familiar with how to shape a loaf. If bread making is new to you, hit youtube for some how-to videos. It's fairly simple. Roll the dough into an oval about3/8″ thick. Roll it up along the short axis, jelly-roll style and pinch the seam closed. Then flatten the ends out and fold them over, pinching again. This will give you a nice, tucked in loaf shape.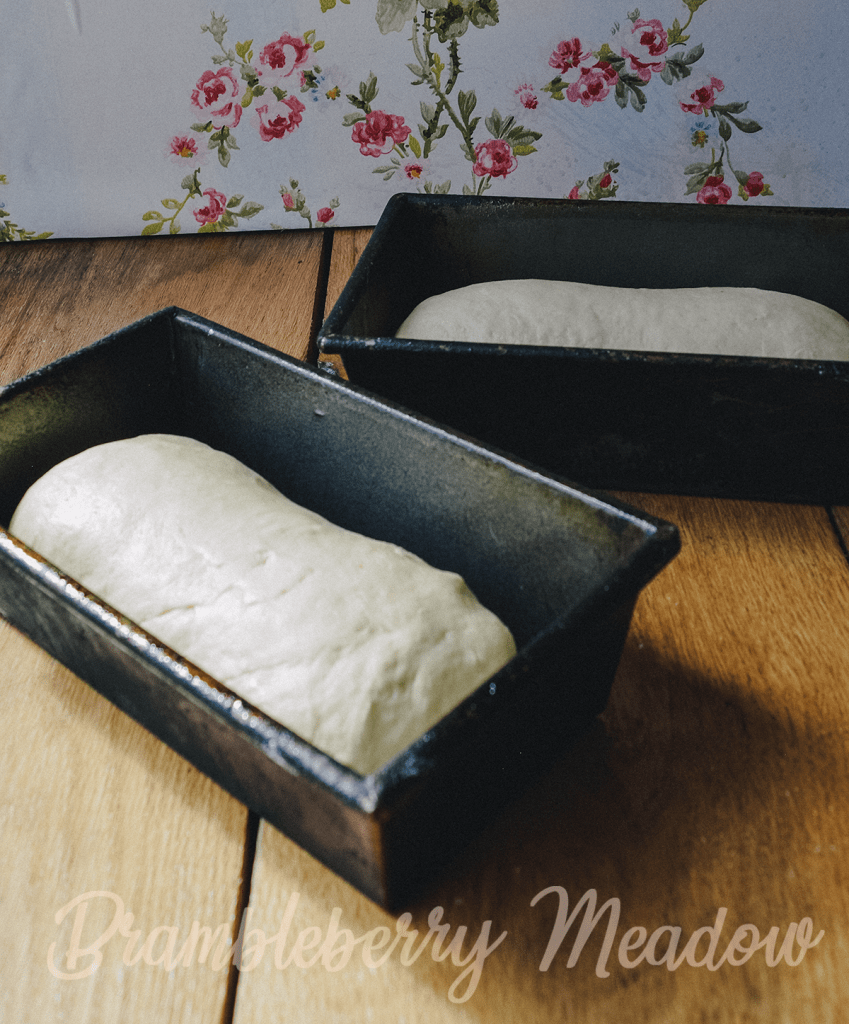 The cultured dairy in this bread, combined with the baking soda (which is here more to counteract the acid than to provide leavening), result in a gently sweet, soft bread. Perfect warm with a bit of fresh butter, too.
Whether you make this as Honey Whey bread, Honey Buttermilk bread, or some combination, it would also be fabulous shaped as dinner rolls.
And I promise, next week I'll share my method for making cultured butter.