It strikes me that sewing during the summer is never something I've done a lot of. Back in the hoary mists of time, my 4H group tackled sewing projects in the Fall, aiming to complete them before "Spring Achievement" – then moved on to cooking and baking for Summer. Those sessions were usually shorter and had the bonus of leaving enough time to play in the pool at our leader's house. We didn't have AC at the time, and fussing around with piles of fabric was just too hot.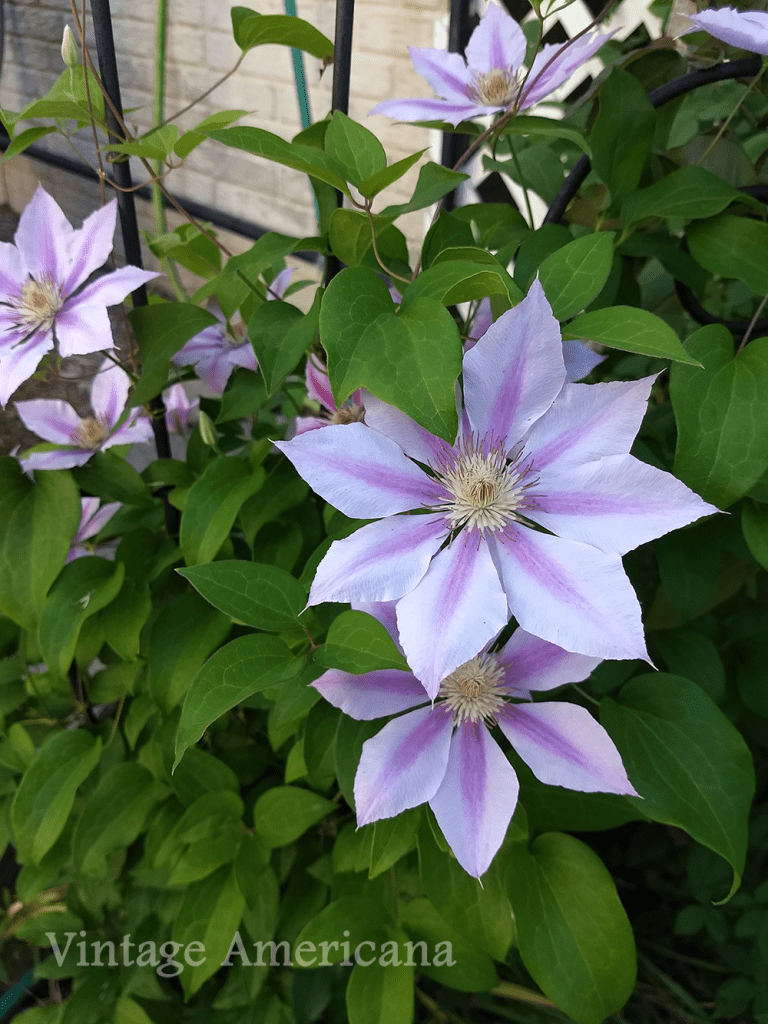 This year, however, I have discovered a new obsession: Japanese sewing books. I've been struggling with dressing my girls. They've both outgrown the children's sizes, but are affected enough by Autism to struggle with a lot of the closures that most of us take for granted. I've come to recognize that side zippers or buttons, hooks and eyes, and other things that require a high degree of manual dexterity are just a no-go. Nor are either of them inclined to be careful of things… shifting.
Enter the world of Japanese sewing. While Japanese street fashion is as wild and ever-changing as anything New York could dream up (if not more so), occasionally a fad will turn out to have legs. The Mori Kei (Forest Girl) look has filtered into a more wearable style that is soft, layered, and feminine. Perfect.
I have no idea why I hadn't stumbled upon the magical world of Japanese sewing books before. My eldest is enamored of Anime, and usually insists on a new Cosplay outfit for the JAFAX con every Summer. So I've bought many a pattern in Japanese already. But somehow missed the treasure trove, until recently.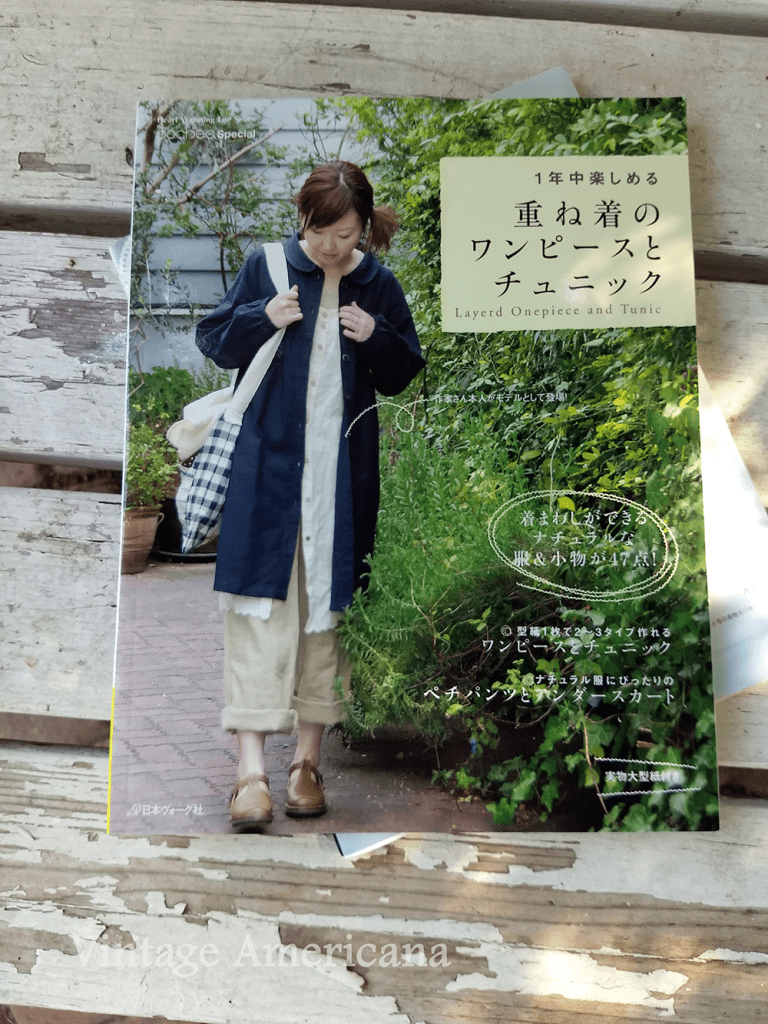 I've gravitated to books that have a selection of loose pants, dresses, tunics, shorts, and skirts that just pull on. Tucks, ruffles, and gathers are common, along with the use of scallop-edged eyelet fabric to give a touch of femininity. Petticoats, or pettipants (Loose, short pants with long eyelet ruffles that peak out from underneath dresses or tunics) are common, as are layering loose pants of differing lengths. Fasteners are minimal to nonexistent.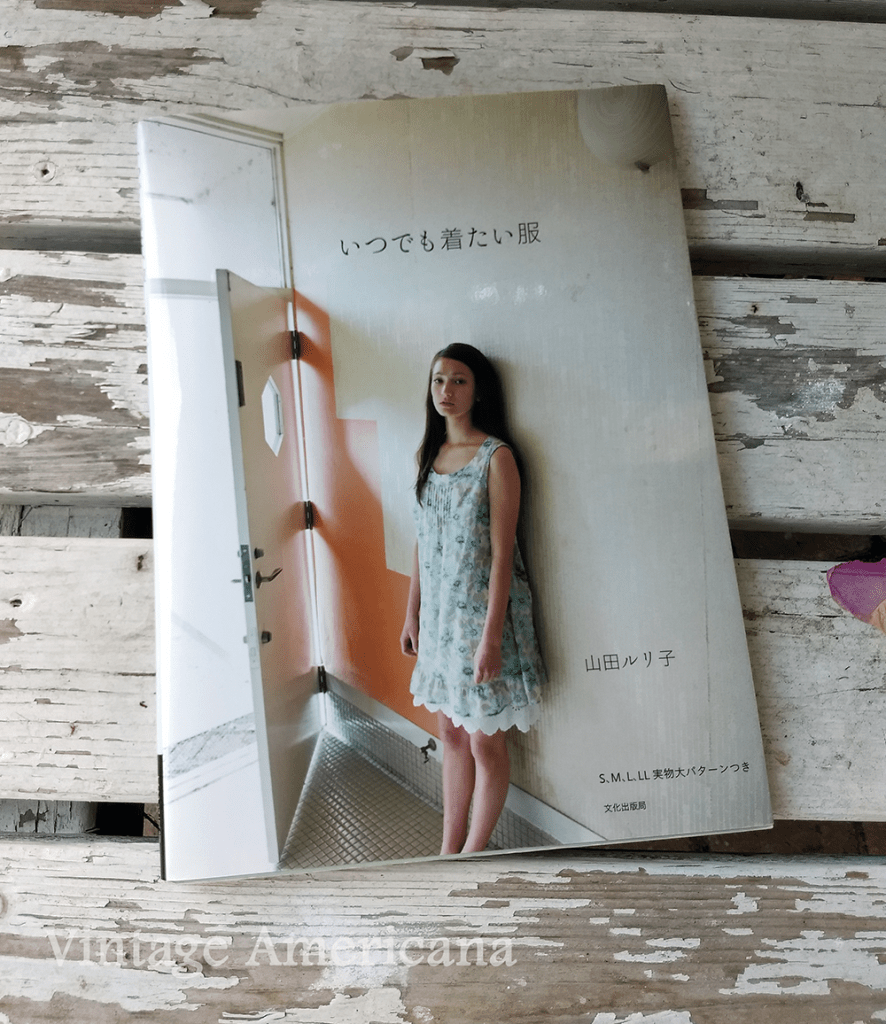 It should be noted that sizing is pretty limited, by American standards. Most of these top out around what would be a US size 6-8. Luckily, that's the range I'm working in for the girls. I may have to add a bit of length to some things for my youngest, but that's easy enough to do.
At risk of jeopardizing my own "honey hole" sources for these books, I'll give you some tips. Etsy is a great source, with sellers like Pondour24, LivingInTokyo, and traplett offering a good selection. Ebay is another rich source, although I find that shipping is higher, for whatever reason. I suspect it has something to do with how the various platforms charge sellers for listing items. Even Amazon does have a few, if your search skills are good. These are usually listed by 3rd party sellers, and the shipping is ssssllloooowwww. But less expensive. Or, you can shop on Amazon.jp.co – the Japanese site. You can't use Amazon gift cards or codes this way – and since this is my primary way of shopping on Amazon, I don't usually order directly from the site. But the selection of books there is better than the US site, and different than what can be found on Etsy and Ebay.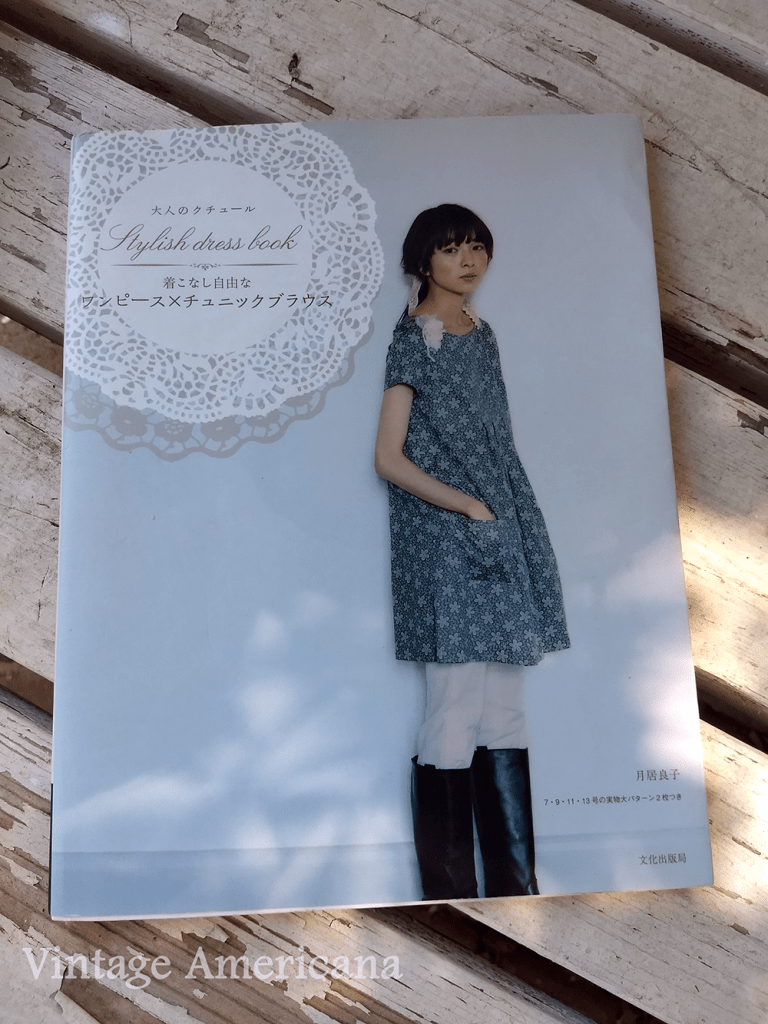 The trick to using both the Japanese Amazon site and the books themselves is Google Translate. While I've been trying to sort of de-Google my life to the extent that I can, it must be recognized that nobody has tools that rival Google Translate. Turning it on while shopping on the website will help you select and purchase the books you want.
And when you go to use the books, if you have an android phone you can use the camera and the Google Translate app to translate the instructions. It isn't hard, although it's a little twitchy. In the book above, I was using it to translate the first page of the patterns and at one angle, the translation of the text read, "Pattern Has Not Been Eaten." Readjusting and moving the camera closer got me, "Seam Allowance Has Not Been Added." Ah. Better. There are lots of drawings to help, and the garments are simply made to start with.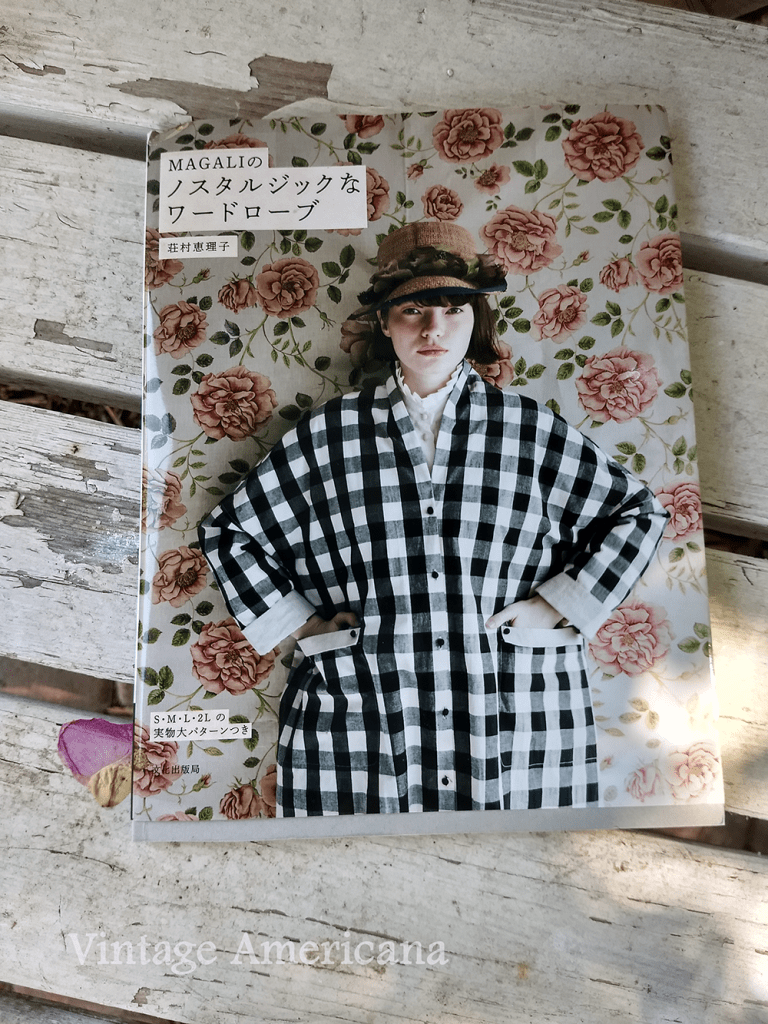 The value for money in these books is, in general, better than most American sewing books and magazines. There are pattern pull-outs with the patterns for all the garments in the volume. Now, a lot of them are variations on a theme, but I'm OK with that. Less tracing. Because you will have to trace these out onto patterning fabric or Swedish tracing paper. Still, each book has around 20-30 garments, if you include all the variants. Well worth the $15-20 they typically run.
I have the cover dress from the Stylish Dress Book cut out. I'll share some photos of that, and the sewing process a little later. I will probably line it, and change the construction quite a bit to account for that. But, all in all, it looks like Summer sewing this year will be worth a little sweating.