Making A Lot From A Little
I'm behind the power curve, I know, but I've been watching a bit of "Flea Market Flip" lately. Some of the projects are truly cringe-worthy. But it captures the "repurpose" zeitgeist, at least a little.
I'm one of those people who has to have something in my hands, almost constantly. But I'm not a junk gypsy or a flipper. I DO like to cruise antique stores and flea markets. And one of the things I like to collect is vintage fabrics, trims, and buttons. But often you end up with such small yardages, it's difficult to find a use for them.
At the same time, I've been trying my hand at doll making. Et voila. A sudden use for little bits of lace and ribbon, small cuts of fabric, and thrifted sweaters. It scratches my crafting itch. While at the same time, isn't an enormous investment – at least for the clothes.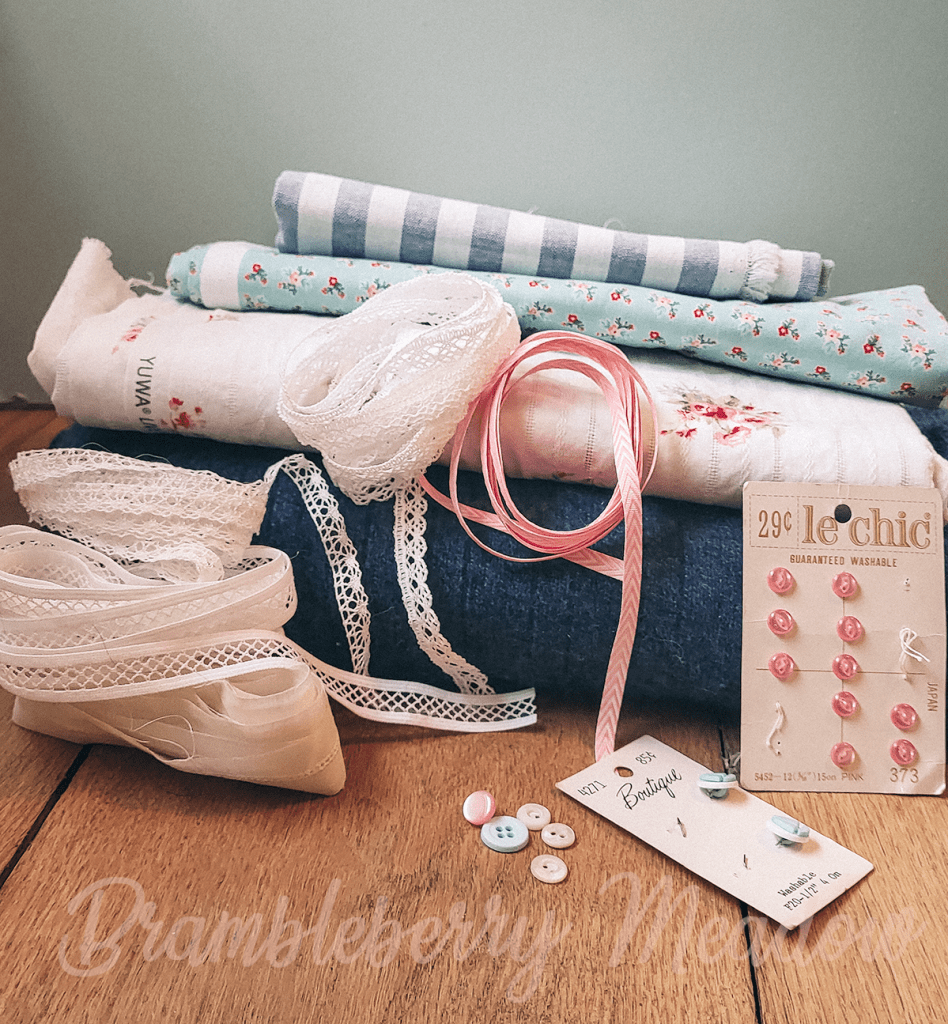 This pile of goodies includes a thrifted cashmere sweater, a small cut of printed cotton dimity, a fat quarter of quilting cotton, a remnant of striped linen (that I "won" from a local fabric store), and a selection of tiny trims. The buttons are from Grandma's button box.
Now, my first doll attempt isn't much to write home about. Somehow, her nose seems to have disappeared entirely. But it's good practice. For the next one, I mean to try needlefelting the head. Which is more what the sketch under the doll is in reference to: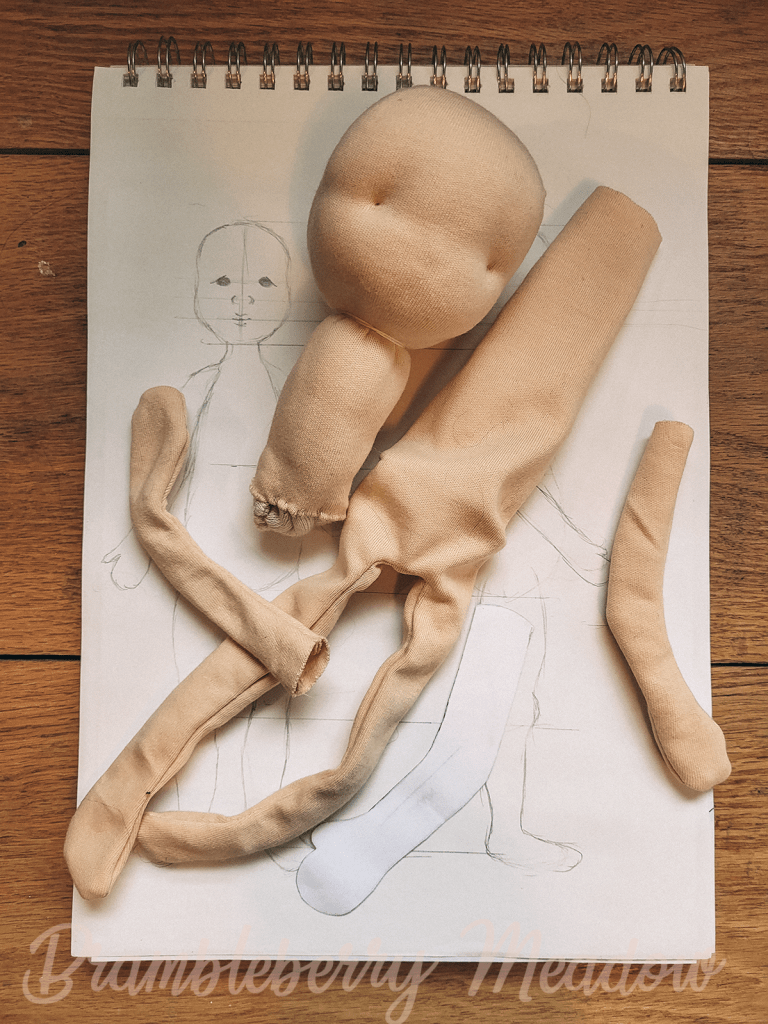 I could also point out that there's a reason that women like both of my grandmothers made doll clothes to sell. They don't take a lot of input, they don't take a lot of time, and they're a good seller.
How, when it comes to Waldorf-inspired dolls, there isn't a huge market for pre-made clothes, just because the dolls vary so much in size. There is, however, an active market in natural fiber art dolls. I don't presume to jump into that market any time soon, if ever. I have no idea if I'll end up having the skill set to make any that live up to my own expectations.
Still, this is an interesting project, and I'm hoping you'll follow along for some of it. Let's plan on: Putting together a mood board for our doll, assembling a goody bag of fabric pulls, trims, embellishments, and yarns, shopping the Michigan Fiber Festival for materials to make the doll herself, and creating my first self-designed doll. I'll take you to the thrift store with me, looking for sweaters to use. And we might even try designing our own.
What do you say? Come on along?
While I'm practicing on my first doll, let me show you some of my favorite doll makers.