When I ordered the book, I had two choices for language – Dutch, and Friesian (or Fryske). I chose the latter because I have a bit more familiarity. So, step one in trying out the recipe was to translate it.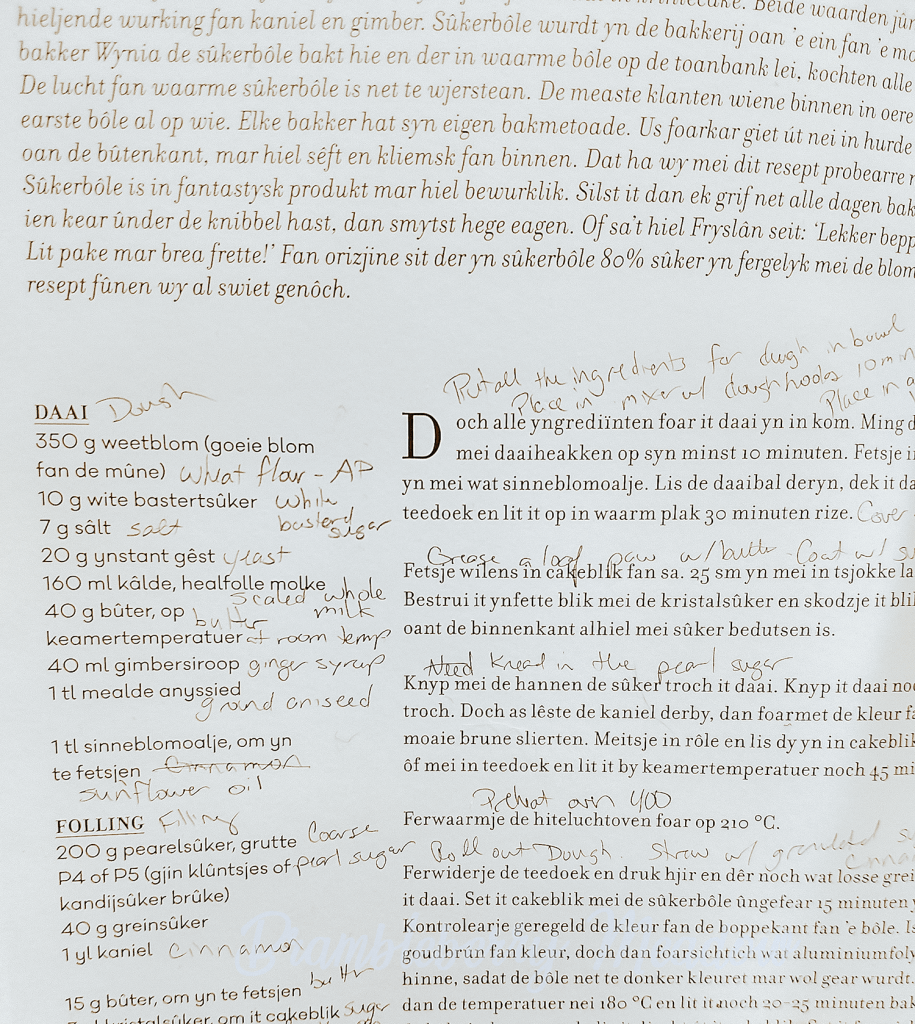 Friesian sugar bread, or Sûkerbôle, is a traditional treat, and I've made it before. But I really did want to try out the version in my new book, "Fryske Bakboek." It's a baking cookbook that compiles the experience of two Friesian sisters who worked in bakeries with the information contained in five notebooks from an older baker that was passed down to them.
Then I made a loaf, to test things out. I will admit that my translation skills are a little sketchy. So I also fell back on some of the previous versions I've made, and I'll share my somewhat "Americanized" version with you here. The original recipe is in metric measurements. I'll provide the converted volumes, but I really do encourage you to bake by weight. It's simply more accurate. So, if the weights on the recipe sort of freak you out, scroll down below for conversions.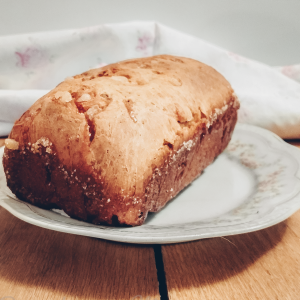 Friesian Sugar Bread
A Friesian sweet version of cinnamon bread
Ingredients
Dough
350

g

All Purpose flour

10

g

granulated sugar

7

g

kosher salt

20

g

instant yeast

160

g

scalded milk

40

g

unsalted butter, at room temp

40

g

ginger syrup

1

tsp

ground aniseed (optional)
Filling
200

g

Belgian pearl sugar

40

g

granulated sugar

1

tsp

cinnamon

15

g

butter, softened

extra butter and sugar for pan
Instructions
Put the flour, 10 g of sugar, salt, yeast, and aniseed (if using) into the bowl of a stand mixer. Scald the milk, then allow it to cool until it is lukewarm. With the mixer on low, pour in the milk, then add the butter and ginger syrup.

Knead in the mixer about 10 minutes, or until a smooth, elastic dough forms. Place the dough in an oiled bowl, flipping once to coat. Cover with a clean towel, and put in a warm place. Allow to rise 30 minutes, or until doubled.

Meanwhile. butter a 9" x 5" loaf pan, then coat with sugar. Set aside. Preheat the oven to 400 degrees.

Turn the dough out onto a clean counter. Knead in as much of the pearl sugar as you can. This will probably be about 3/4 of the total. Rest the dough for 10 minutes.

Gently roll the dough into a rough rectangle about 9"x13". Spread the 15 g of butter on the dough. Sprinkle with the granulated sugar and cinnamon, then strew with the remaining pearl sugar. Roll up, jelly-roll fashion, from one short end. Pinch the seam, tuck the ends of the dough in, and place in prepared loaf pan. Oil the top lightly (cooking spray works well), cover with a clean towl, and place in a warm place to rise for 45 minutes.

Place the loaf in the preheated oven, and bake for 15 minutes.

Reduce the heat to 350 degrees, and loosely cover the top of the loaf with foil to prevent overbrowning. Bake an additional 20-25 minutes, or until an internal thermometer reading reaches 195 degrees.

Remove from pan immediately. Rub top crust with butter. Allow to cool before serving
Notes
Ginger syrup – this is pretty easy to find these days, anywhere that you can find coffee syrups.  Or you can make your own.  Bring to a boil 1 c. water and 1 c. of sugar, along with 3/4 c.  peeled and thinly sliced fresh ginger.  Reduce to a simmer, and cook about 30 minutes.  Strain.  The remaining syrup will keep in the refrigerator for several weeks.
Converted quantities, dough:
2 3/4 c. flour
2 1/2 tsp granulated sugar
1 tsp kosher salt
2 1/4 tsp instant yeast (or one envelope)
2/3 c milk
2 Tbsp + 2 tsp unsalted butter
2 Tbsp + 2 tsp ginger syrup
Converted quantities, filling
1 c belgian pearl sugar
3 Tbsp granulated sugar
1 Tbsp unsalted butter
A brief word about ingredients
I have access to a well-stocked import grocery, where I can find a lot of the genuine products called for in the recipe. You might note in the image that the dough calls for bastersuker. I have some, and I would consider it to fall somewhere between American granulated sugar and European caster sugar. I don't keep it around much, as it has a bit more moisture in it, and tends to harden into a brick before I use it all. The nearest American equivalent is probably superfine sugar. Which tends to have the same problem.
Belgian pearl sugar isn't a staple grocery product but can be found because it's the key ingredient in Belgian sugar waffles. Don't confuse it with either Swedish pearl sugar or Belgian candy sugar (for beer brewing). Some folks will recommend that you just get sugar cubes and break them up with a mallet. This doesn't work all that well for this recipe. Sugar cubes dissolved more easily, and you'll lose some of the sweet crispy goodness of real Friesian sugar bread. If you can't find it locally, you can get it online at The Waffle Pantry.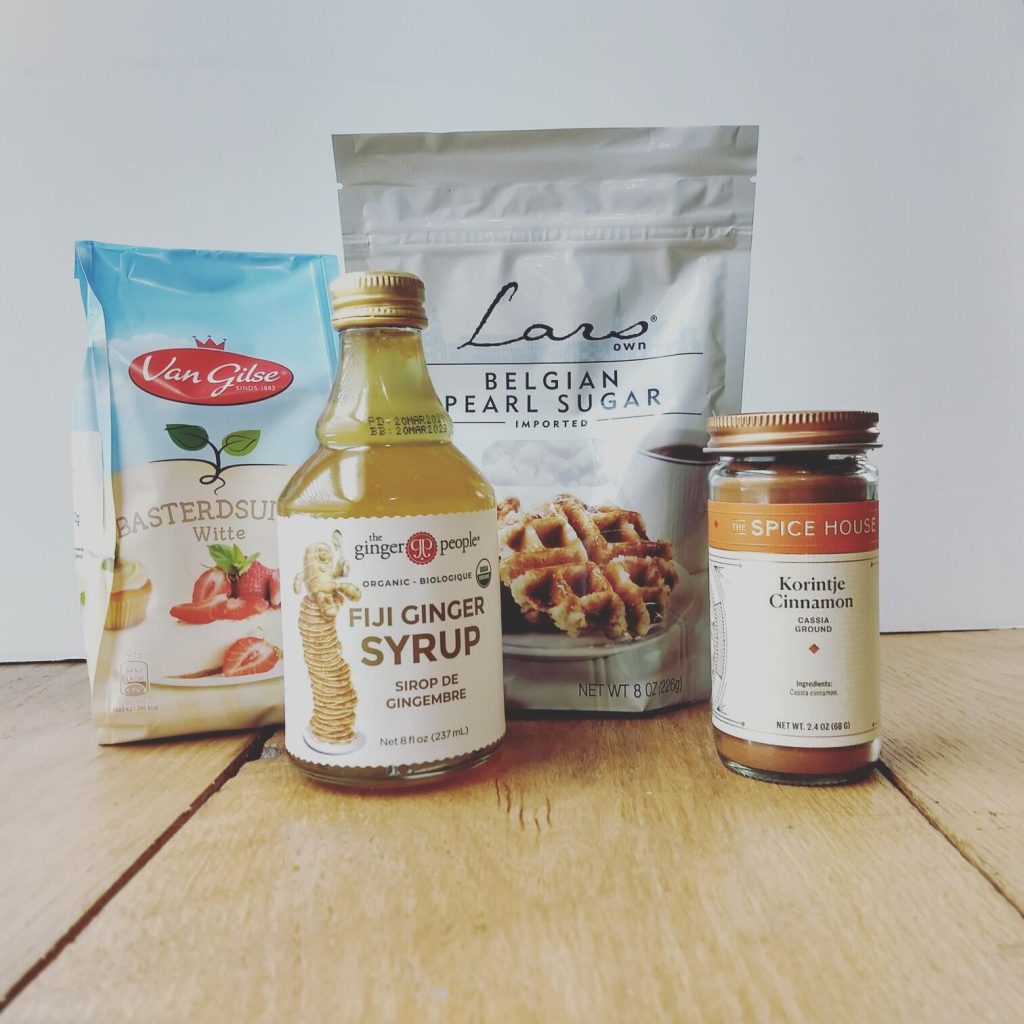 Spices are an important part of this recipe. Now, my one very un-Dutchy trait is that I can't stand anise flavor. So I just leave it out. Include it if it's something you enjoy. I DO love the cinnamon, so I tend to dial that up a bit. Cinnamon varies a lot in quality. Try to get the good stuff, from a spice merchant who has lots of turnover. Ground spices lose their "oomph" pretty quickly, as the flavor oils evaporate. So buy in small quantities, and replace them regularly. I usually get mine from The Spice House. They carry several varieties, and I will admit I have them all. There are subtle differences, and it's fun to play around with them.
Around the World in 8 Foods
If you'd like to expand your international food repertoire, I invite you to visit some of my fellow bloggers on a brief culinary journey.
Homemade Thai Soup Broth by Harbor Home
How to Eat a Tostada with Keeper of Our Home
Authentic Brazilian Chicken Coxinha from My Home, Your Home, Our Home
Pin this post: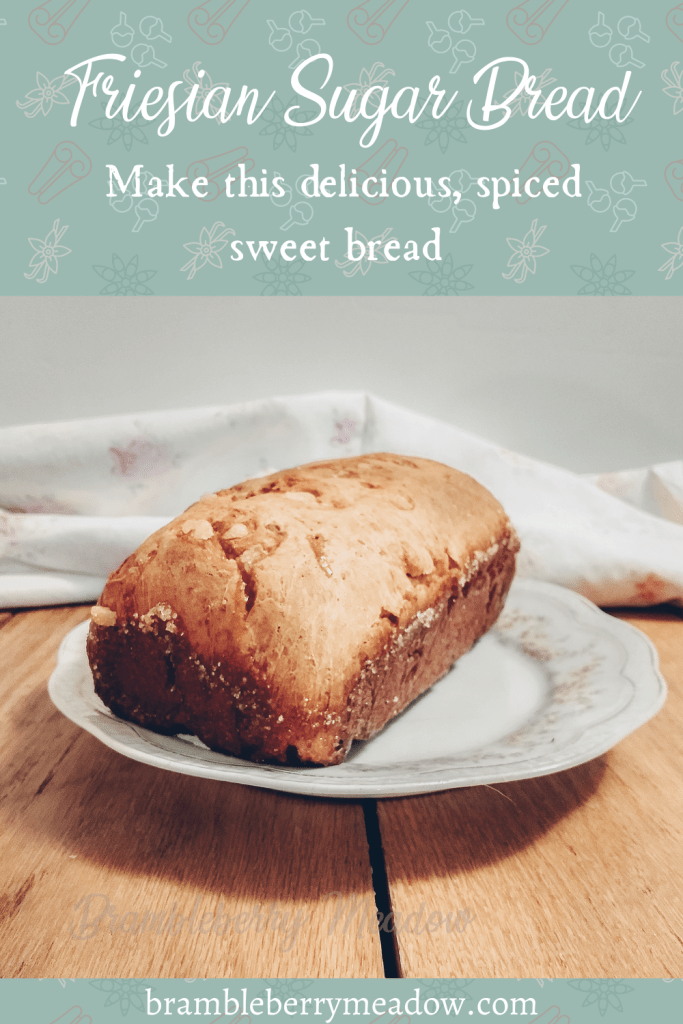 And then download this lovely pair of recipe cards. Don't forget to visit all the other posts to collect all the different cards.